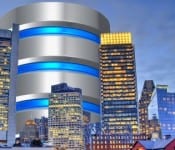 I believe that we all can agree that the term big data is no longer new. It's become a mainstay on businesses today.  It has promised rewarding information but for some organization the fruit has not yet been delivered. One major reason for this is speed of getting information that can drive the business.
One solution that some companies are finding very helpful in their need for speed is using the cloud as a platform for innovation and introducing big data technologies help with inventory, sales, employee performance, and customer satisfaction.
+ Check Out a Free 2015 Business Intelligence Tools Buyers Guide
For some managers, these next few weeks are budget proposal periods. For companies considering investing in big data projects in 2015, there are many things to consider. In a Forbes article called, "Four Ways To Innovate Using Big Data And Analytics," Glenn Finch (IBM) presents four things to keep in mind before spending a pretty penny on BI. Below are important snippets from the article.
1) The payback on big data investments is happening quickly: In a recent IBM Institute for Business Value study, "Analytics: The Speed Advantage," some 63 percent of companies surveyed are seeing a return within a year, and 26 percent are getting a payback in six months. This is part of an overall trend we've seen during the past two years. Digging into those numbers, 49 percent of organizations rolling out one or more big data technologies reported returns that met or exceeded expectations.
2) Businesses are increasingly using big data to solve operational challenges: The customer is still the biggest focus, but companies have started using big data to manage back office and operational processes. In fact, 40 percent are focusing data and analytics on operational objectives, a significant increase from just 25 percent in 2013. In short, they are finding a new way to work.
3) Organizations are reinventing business processes using digital tech: Companies are spurring growth by using mobile,cloud, analytics, and social business to rethink how they organize their processes. They're using social and mobile technologies, for instance, to change the way people connect, transact and engage with companies, institutions and governments. They're making better use of data to increase revenues and cut costs. New data and advanced analytics are ushering in ways to craft more responsive business processes.
4) Velocity, not volume, is driving the impact of big data: Nearly three quarters of respondents say demand for data-driven insights will accelerate during the next 12 to 18 months. And, most say that there will be a major increase in pace. Initially, companies invested in big data technologies to handle the tsunami of bits and bytes they were facing. But simply managing data volume and variety doesn't cut it anymore.
Click here to read in detail the "Four Ways To Innovate Using Big Data And Analytics."
Check out these additional resources:

Latest posts by Doug Atkinson
(see all)