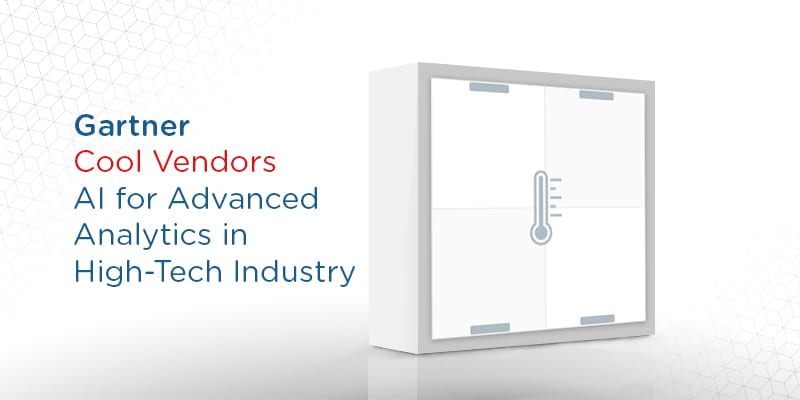 Analyst house Gartner, Inc. has released its newest vendor reporting highlighting three emerging solution providers that offer CIOs innovative alternatives in the data and analytics space. Its Cool Vendors in AI for Advanced Analytics in High-Tech Industry zones in on startups that offer some disruptive capability or opportunity. Gartner says that cool vendors "exist across all major areas of technology and innovation" and CIOs that pay close attention to these trends can avoid the "disadvantage in trying to keep up."
At Solutions Review, we've read the full report, available here, and want to take the opportunity to expand upon the introduction Gartner has given to these providers. Though Gartner's process for selecting Cool Vendors is somewhat mysterious, we believe our unique view of the marketplace can help you to better understand how these tools will fit into the overarching landscape as they mature.
Qualicent Analytics is a Silicon Valley-based predictive analytics company that focuses on applying machine learning methods for the reduction of downstream failure rates. The providers analytic capabilities are available for organizations in verticals where the cost of failure is highest. These include automotive, medical devices, aerospace and defense. Qualicent is the recipient of the National Science Foundation Award for Software with Breakthrough Composite Distance Method for Zero Defects in Advanced Manufacturing.
Motivo.ai offers an advanced analytics and artificial intelligence platform for use in fabless design settings. The company utilizes tera-scale data analytics, combinatorial optimization and machine learning in its product. Its proprietary technology takes advantage of graph analytics for the semiconductor IC segment where the company focuses much of its energy. Motivo is based in Silicon Valley.
StreamMosaic offers an advanced analytics platform for the semiconductor and electronics manufacturing industries, combining predictive analytics and machine learning with data mining and process control. An IBM business partner, the company partners with other analytics software firms to offer solutions tailored to its customers. StreamMosaic was founded by Jeff David in 2014 in San Jose, California.