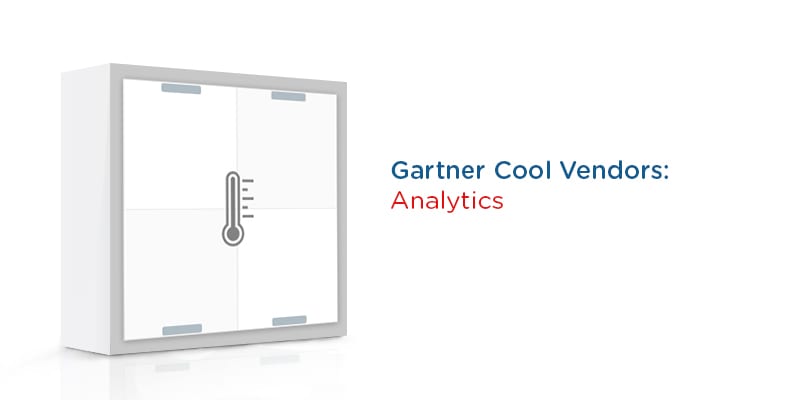 Analyst house Gartner, Inc. has released its newest vendor reporting highlighting three emerging solution providers that offer CIOs innovative alternatives in the data and analytics space. Its Cool Vendors in Analytics zones in on startups that offer some disruptive capability or opportunity. Gartner says that cool vendors "exist across all major areas of technology and innovation" and CIOs that pay close attention to these trends can avoid the "disadvantage in trying to keep up."
At Solutions Review, we've read the full report, available here, and want to take the opportunity to expand upon the introduction Gartner has given to these providers. Though Gartner's process for selecting Cool Vendors is somewhat mysterious, we believe our unique view of the marketplace can help you to better understand how these tools will fit into the overarching landscape as they mature.
Outlier.ai offers analytics solutions that monitor business data and report on it when changes occur. Adding integrations is fast, and each one helps users learn more about each aspect of business data. Outlier tracks changes in KPIs and business performance, and provides a daily briefing instead of generating reports or dashboards. Based in Oakland, California, the company was founded in 2015.
Stories.bi specializes in augmented analytics, an approach to business intelligence that utilizes machine learning and artificial intelligence to automate analysis. The provider takes it a step further by identifying trends in an organization and delivers personalized insights in a conversational manner. Stories was acquired by Workday in July of 2018, and its capabilities have been rolled into the former's growing BI portfolio.
Stratifyd offers an AI-powered data analytics platform that analyzes and visualizes complex unstructured and structured data sets. The solution is built atop the company's patented algorithms that utilize machine learning and natural language processing. Stratifyd is has raised more than $10 million in venture capital funding since its founding in 2015, and is based in Charlotte, North Carolina.

Latest posts by Timothy King
(see all)