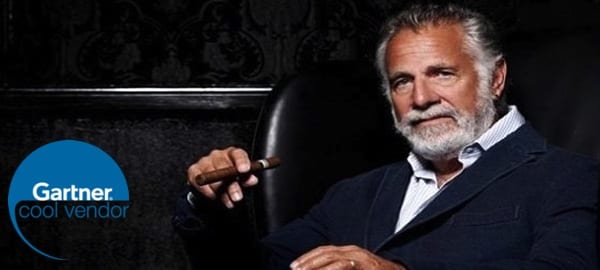 Gartner recently released a new report, the Cool Vendors in Analytics, 2015 edition. Then ten-page study names four cool vendors in the enterprise Data Analytics market that are garnering attention amongst enterprise organizations. Gartner introduces the report by saying: "Analytics teams should investigate Cool Vendors to identify emerging gaps in their portfolio of tools and applications. Do not leap to automatically fill these gaps, but discuss with business users what level of priority to attach to adding this capability."
This report, which differs from their annual Magic Quadrant studies, is not meant to highlight an exhaustive list of vendors for comparison, but instead it's purpose is designed to make organizations aware of new and innovative vendors. According to the technology research giant, the analytics market "continues to diversify, with a variety of emerging vendors targeting increasingly specific problems that organizations possess. The analytics market continues to be one that readily lends itself to innovation, and the growing demand for analytic capability across all parts of organizations creates a growing opportunity for vendors to offer compelling new solutions."
The following four analytics solution providers were named to Gartner's 2015 report:
APT
APT provides native, cloud-based software tools that enable large, consumer-focused businesses to seize the Big Data analytics opportunity by triangulating between business strategy, algorithmic math, and large databases to improve decisions.
Interana
Using a visual query builder, Interana Explorer allows users to ask questions in seconds and get answers in seconds. The hard work has already been done for you. No need to write long and complicated queries that take hours to write and even longer to run.
Kapiche
Kapiche combines the power of a custom-built Text Indexer specifically for text analytics with innovative Topic Modelling using statistical influence-measurement methodology. Add to that a horizontally-scalable server wrapper technology and an easy-to-use RESTful API to produce a cutting-edge data-mining solution.
Looker
With Looker (and LookML), companies go from deployment to connection to insights to data experiences faster than with any other BI product out there. By connecting directly to their data source, businesses can create and enhance their data model in seconds and minutes—not weeks or months, like legacy deployments.
These four vendors perfectly demonstrate some of the newest trends we are seeing in the enterprise analytics market, namely the move to self-service and decentralized tools. Non-traditional data types are starting to get their own tools as well, and the move toward deeper analysis of data is upon us.

Latest posts by Timothy King
(see all)