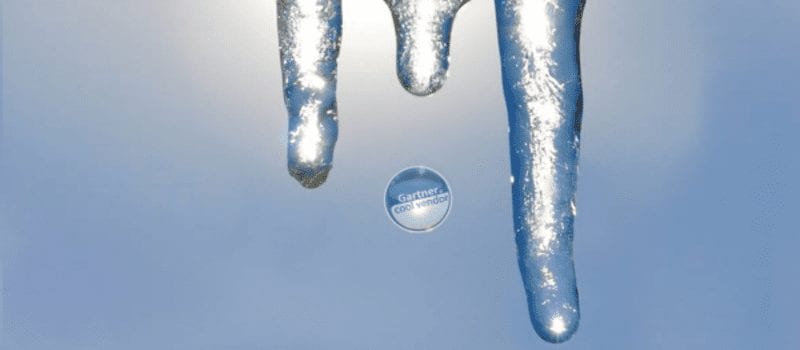 Gartner's newest resource highlights five new and emerging vendors in the analytics market that offer innovative alternatives to organizations that are looking to redefine the types of analysis that they are able to perform. Gartner's 2016 Cool Vendors in Analytics report recommends that analytics leaders should expand to include areas where traditional Business Intelligence has not been suitable but where emerging analytics can help, adding: "Business analysts should re-evaluate problems that their current portfolio of tools struggles to analyze in light of the nontraditional approaches to analysis that these Cool Vendors enable."
According to the technology research giant, much of the evolution that has taken place in the enterprise Business Intelligence market has come as a result not of innovation in what tools do, but how fast they do them. As a result, forward-thinking solution providers are attempting to develop new ways in which organizations can run analysis, not just making existing technologies quicker. The vendors outlines below, Gartner believes, represent a fundamental change in the scope of Data Analytics.
Anodot provides a real time analytics and automated anomaly detection system that discovers outliers in vast amounts of data and turns them into valuable business insights. Analyzing the massive quantity of metrics generated by today's businesses – manually or with traditional business intelligence tools – takes time and expertise. Using patented machine learning algorithms, Anodot isolates issues and correlates them across multiple parameters in real time, eliminating business insight latency and supporting rapid business decisions through its uncovered insights. Why cool?
myInvenio is fully compatible with BPMN2.0 & XPDL2.1 import/export: Importing a reference model or exporting to any BPM/BI suite is never a problem. You can derive processes from your data, modify them on a BPM/BI suite of your choice, and use it as a reference model. SVG export means you can print as large as needed – without resolution loss. myInvenio helps you save time on designing and analysing business processes. By reading data already present in your systems, myInvenio allows real-time analysis, giving you a bird's eye view of what is happening, when is happening. Why cool?
Provide comprehensive, automated benchmarking services to your business customers or affiliates, based on your solutions data and our artificial intelligence. Benchmark 200 or 10,000 of them with the same work as for 1. Enabled by breakthrough automation, the OnlyBoth Benchmarking Engine will do for business benchmarking what search engines did for information seeking. Our Benchmarking Engine combines machine discovery – algorithms that discover digestible knowledge – with automated writing, making insights easy to read and share in perfect English. Business-services providers can now overcome the usual benchmarking flaws of narrow scope, bias, complexity, cost, and scale, and uncover operational insights and areas for improvement. Why cool?
ThoughtSpot aims to eliminate the need for complex business intelligence tools for enterprise data analysis. ThoughtSpot Relational Search Appliance combines data from on-premise, cloud and desktop data sources and enables enterprise users to access them through a simple search interface while providing enterprise-class scalability, security and manageability for IT. ThoughtSpot founders have a track record of starting Nutanix, a $2B enterprise technology company that's on its way to an IPO, and building market-defining search and analytics technologies at companies such as Google, Amazon, Oracle, and Microsoft. Why cool?
Veriluma is an innovative Australian software company founded in 2010.  Veriluma's patented algorithm was originally developed for the Australian Department of Defence where situations can lack certainty and reliable information and may depend on input that is subjective. Regardless, in these situations, decision makers still demand fast insight that is accurate and actionable. Veriluma's predictive software is now being used across a range of industries and applications that require the same fast, accurate and actionable insight. Why cool?
Click here to read the full report.

Latest posts by Timothy King
(see all)