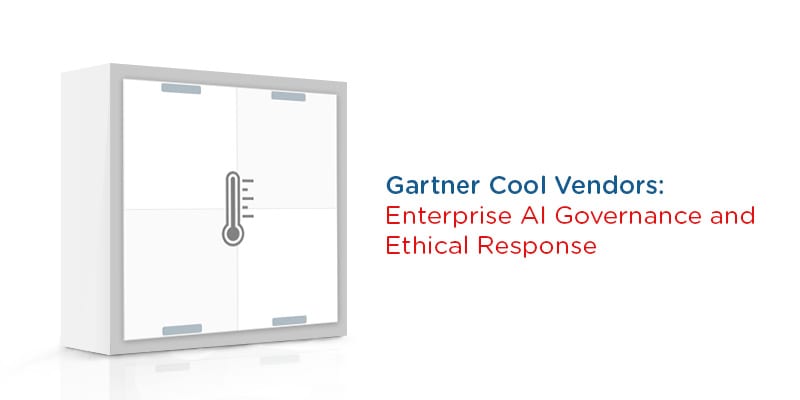 Analyst house Gartner, Inc. has released its newest research highlighting four emerging solution providers that data and analytics leaders should consider as compliments to their existing architectures. Cool Vendors in Enterprise AI Governance and Ethical Response features information on startups that offer some disruptive capability or opportunity not common to the marketplace. Gartner analysts Van Baker, Saniye Alaybeyi, Alys Woodward, Svetlana Sicular, Erick Brethenoux, and Jim Hare compiled the materials for this report.
Solutions Review's editors have read the complete report, which is available here, and want to take the opportunity to provide a brief, independent introduction to each of the cool vendors listed. Though Gartner's process for selecting Cool Vendors is somewhat mysterious, we believe our unique view of the space can help you to better understand how these analytics solutions will fit into the marketplace as time goes on.
DarwinAI
DarwinAI is an artificial intelligence startup that uses AI to reduce the size of deep neural networks while maintaining functional accuracy and reducing inference time. Darwin also helps to facilitate 'explainable' deep learning and understand why a network makes the decisions it does. The company's academic team has won a number of awards, and DarwinAI has published several papers that validate its optimization claims. Key features of Darwin's GenSyth product include model configuration, model optimization, network visualization. and performance analytics.
Fiddler Labs
Fiddler is an AI engine that enables users to create AI solutions. The product helps you explain the why and how behind AI predictions, share explanations to enable everyone to understand predictions, and audit predictions and ensure they are accurate. Fiddler also allows you to see the impact of each feature to track and remove inherent bias to generate ethical, fair, and responsible AI. The engine includes Ai performance monitoring as well, so you can track outliers in predictions and data drift over time.
KenSci
KenSci offers a machine learning-powered risk prediction platform that helps healthcare providers identify clinical, financial and operational risk. The product was designed to ingest, transform and integrate healthcare data across clinical, claims, and patient-generated sources. KenSci features a library of pre-built models and modular solutions that integrate into existing workflows as well. This enables health systems to better identify utilization, variation and improve operations. KenSci is based in Seattle and was founded in 2015.
Kyndi
Kyndi is an artificial intelligence company most known for its Explainable AI platform for critical government and commercial institutions. The product can analyze longford text in an explainable way and reveal actionable insights so users can prioritize where they should look to interpret, refine and defend those insights. Kyndi can identify concepts to infer an answer, even when an exact phrase does not appear. It also allows you to identify the cause and effect within data and track trends.
Lucd
Lucd offers an AI platform with data ingestion features that enable all data types to be simply put into a Unified Data Space. Also offering security and compliance capabilities, Lucd allows for granular access control for each data item, and ensures proper data handling by providing a searchable repository for data while supporting fused data for all models. The company's "next-generation AI approach" is based on infinitely scalable Reservoir Computing with 6 orders of magnitude greater accuracy.

Latest posts by Timothy King
(see all)