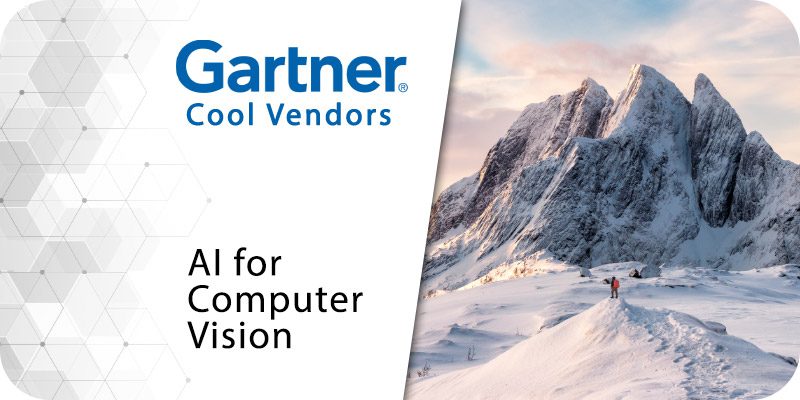 Gartner's newest research highlights three 2022 Cool Vendors in AI for Computer Vision that offer innovative alternatives in the marketplace.
Analyst house Gartner, Inc. has released its newest research highlighting four emerging solution providers that data and analytics leaders should consider as compliments to their existing architectures. The 2022 Cool Vendors in Analytics and AI for Computer Vision report features information on startups that offer some disruptive capability or opportunity not common to the marketplace.
Solutions Review's editors have read the complete report, which is available here, and want to take the opportunity to provide a brief, independent introduction to each of the cool vendors listed. Though Gartner's process for selecting Cool Vendors is somewhat mysterious, we believe our unique view of the space can help you to better understand how these analytics solutions will fit into the marketplace as time goes on.
Datagen
The Datagen Platform allows for granular control over an organization's data generation. The product enables users to analyze neural networks to understand what data is needed to improve them, then easily generate that exact data set and use it to further train the network. Key features of the software include Faces, Humans in COntext, and Objects in Context.
Snorkel AI
Snorkel AI lets you label AI programmatically to solve manual labeling bottlenecks, continuously update and analyze models to guide development and adapt to changes with a few clicks. With programmatic labeling you can auto-label at 10-100x scale while keeping your human expertise in the loop. As you label, Snorkel Flow retrains ML models and provides actionable error analysis to guide rapid iteration and improvement.
Verta Inc.
The Verta Model Delivery and Operations Platform takes any data science or machine learning model and quickly packages and delivers it by using DevOps support for CI/CD, operations, and monitoring. It also provides capabilities for automating increased availability, scaling, and safe deploys to simplify workflows. Verta consists of four key tenets, including Manage, Deploy, Operate, and Monitor.