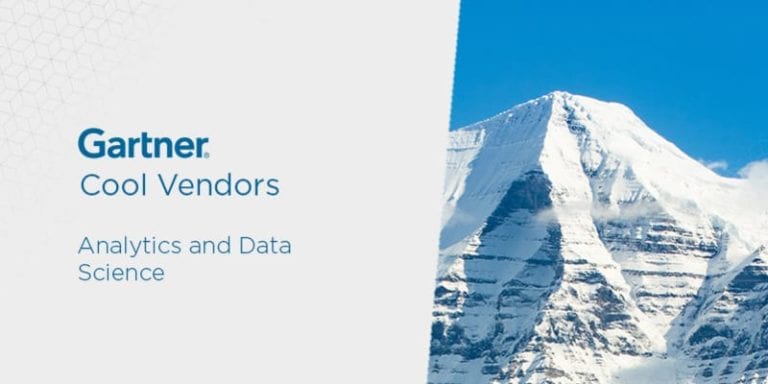 Gartner's newest research highlights three 2022 Cool Vendors in Analytics and Data Science that offer innovative alternatives in the marketplace.
Analyst house Gartner, Inc. has released its newest research highlighting four emerging solution providers that data and analytics leaders should consider as compliments to their existing architectures. The 2022 Cool Vendors in Analytics and Data Science report features information on startups that offer some disruptive capability or opportunity not common to the marketplace. Gartner analysts Julian Sun, David Pidsley, Anirudh Ganeshan, and Fay Fei compiled materials for the report.
Solutions Review's editors have read the complete report, which is available here, and want to take the opportunity to provide a brief, independent introduction to each of the cool vendors listed. Though Gartner's process for selecting Cool Vendors is somewhat mysterious, we believe our unique view of the space can help you to better understand how these analytics solutions will fit into the marketplace as time goes on.
Transform.co
Transform offers a metrics store that enables metrics definitions in code, supports life-cycle management, and connects to any downstream tool where metrics are consumed. The product lets you generate accurate and timely insights and deliver a story in real-time by annotating key insights directly in charts. It also keeps teams up-to-date on metrics changes. Transform's metrics layer sits on top the data storage and compute framework and feeds data analytics and visualization tools.
Unscrambl
Unscrambl offers an AI-powered assistant called Qbo that delivers augmented analytics insights in Microsoft Teams. The tool lets users ask data questions using natural language, and get answers formatted in charts. The solution also lets you iteratively refine and query as well. Personalized insights are delivered quickly in seconds from across a variety of data sources. Unscrambl can be deployed on-prem, via private cloud, or hosted by the company to connect your favorite cloud data sources.
Virtualitics
Virtualitics offers AI-guided 3D data visualization capabilities. It enables users to discover relationships within complex data sets with patented AI-generated networks and multi-dimensional 3D visualizations. Virtualitics identifies key trends, predicts future outcomes, and tests out scenarios that measure impact with advanced, no-code AI and machine learning techniques. The vendor mainly serves organizations in the life sciences, financial services, and public sector.