Gartner Predicts Three Big Data Trends for BI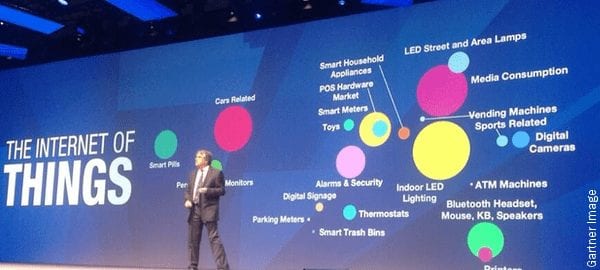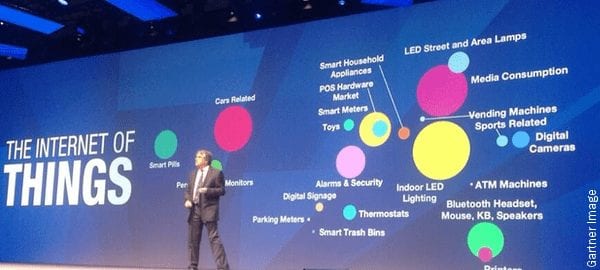 Doug Lahey, Research Vice President of Gartner, Inc., an IT research and advisory firm, covers business analytics and big data. He recently wrote a column for Forbes predicting three major trends we could see in the business intelligence space over the next several years. These trends involve big data, which has the ability to fundamentally transform the business process. Within the growth of digital business, big data has provided organizations with valuable data sets for consumer purchasing trends as well as inventory numbers. His predictions are as follows:
80 percent of the products and business practices from the preceding decade will be eliminated by 2020:
The Internet of Things (IoT) is growing; smart devices, machines, and meters are generating all kinds of information. The ability of these products to create all of this new data in real-time will be a boon to the industry's revenue stream. As customers adapt to these new technologies, everything that was once done manually or via analogue will become automated. Most judgments will eventually depend upon algorithms and become based on artificial intelligence (AI). Products will then become agents of themselves. Lahey adds, "The added connectivity, communications and intelligence of things will make many of them agents for services that are currently requested and delivered via human intervention."
30 percent of enterprise access to big data will come from go-between data broker services by 2017:
Digital businesses require real-time awareness of current and future trends; keeping tabs on everything from customer preference on social media to how the weather will play a role in upcoming inventory numbers. They also need to know what's going on within their organization and outside of it. The data that organizations already possess is declining in usefulness, and will hinder their ability to keep pace in almost any digital field. Data brokers hold premium, prepared data, while the majority of other data is fragmented in countless web, social, and government sites. A new cloud service category which focuses on business will emerge; one that will help organizations put business decisions into context, whether human or automated. Daley adds: "Your company's biggest database isn't your transaction, CRM, ERP or other internal database. Rather it's the Web itself and the world of exogenous data now available from syndicated and open data sources."
20 percent of customer-centric analytic deployments will prove some sort of tracking information, helping to empower the Internet of Things:
Consumers are demanding more information out of their vendors and products now. This is fueled by the Nexus of Forces, which include mobile, social, and cloud data. With these expectations, the expeditious spread of the IoT will produce a new set of customer-centric analytical product tracking mechanisms. The products that will be affected will provide tracking via embedded sensors. These sensors can do a variety of things, including location tracking and functionality updates. The product of the sensors will be increased transparency and stronger relationships between customers and companies, which will become vital to their business models in the coming years.
For the full-length column, click here.
[hr style="single"]
---