Healthcare Needs a Healthy Dose of Business Intelligence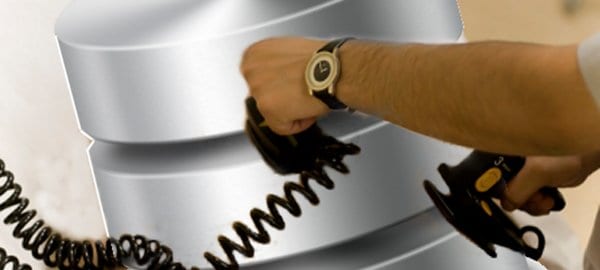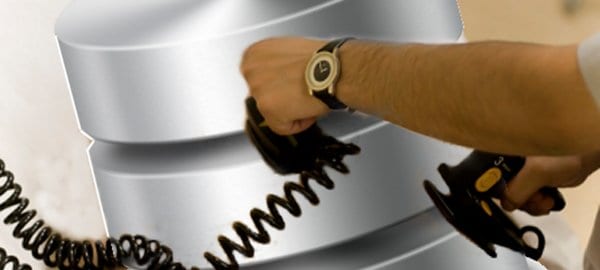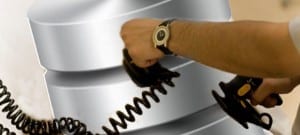 A survey conducted by TEKsystems which represents views from 250 executive healthcare professionals from hospital, medical clinics, ambulatory care centers and integrated delivery systems highlights one key finding. The utilization of Business Intelligence (BI) systems and their adoption is lagging across healthcare organizations. While the results do show an acknowledgement of the benefits BI solutions can have the study shows that 58 percent of respondents have yet to implement a BI solution.
In an industry where there is so much data and where the information when utilized properly can have such a profound impact on both professionals and patients alike, one would have thought healthcare organizations would have been out information of the BI adoption curve. The TEKsystem survey suggests otherwise and offers some findings as to why that may be. A few highlights from the survey, which we touch on in the following, outline challenges these organizations are facing which may have held back adoption, top goals for BI implementation and staffing challenges that are being considered when working with BI.
Top Goals Challenges:
More than one-third report that data complexity poses the greatest challenge
Thirty-four percent indicated that data complexity was the top obstacle to reaching their goal of implementing a BI system.
Lack of a standardized data structure (34 percent).
Analysis requirements (24 percent).
Disparate systems and lack of interoperability (23 percent).
Nearly as many cite lack of resources and skills as top obstacle
Thirty-two percent of respondents believe that the biggest threat to implementation is a lack of skills and resources.
Lack of internal and external resources and experts (45 percent).
Commitment of resources to other technology programs (25 percent).
Lack of strategic workforce planning expertise (12 percent).
Top BI Implementation Goals:
Finance, operations and clinical care top areas for planned use
Nearly three-quarters of respondents indicated they expected a BI system to be widely used in finance (76 percent).
Operations (75 percent) and clinical care (71 percent).
About half (53 percent), expected it to be widely used for compliance.
Data Completeness and Availability Top Goal for Business Intelligence Initiatives
Forty-eight percent of respondents cite improvement of data availability and completeness as one of the top three goals for their BI system implementation.
Better connection of patient treatments to medical outcomes (37 percent).
Optimization of reimbursements (34 percent).
Meeting pay-for-performance standards (32 percent).
Click here for further summary of the TEKsystems survey and for information on how to access the full report.
Check out these additional resources:
[box style="0″]
[col type="one-third"]2016 Business Intelligence and Data Analytics Buyer's Guide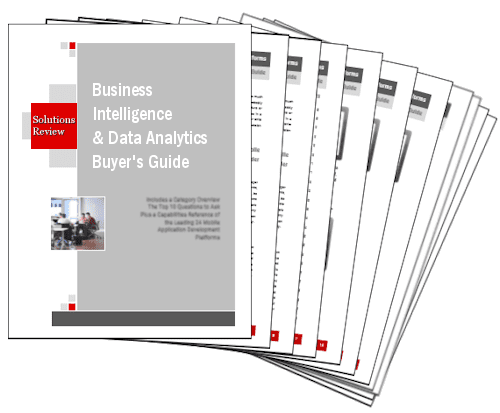 [/col]
[col type="one-third"]
BI and Data Analytics Buyer's Matrix: Comparing 28 Vendors Features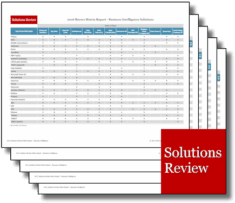 [/col]
[col type="one-third last"]
Gartner Magic Quadrant for Enterprise BI and Data Analytics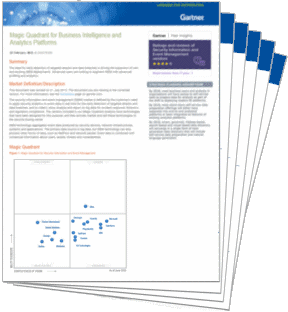 [/col][/box]