How Data is Changing the Way Businesses Do Business?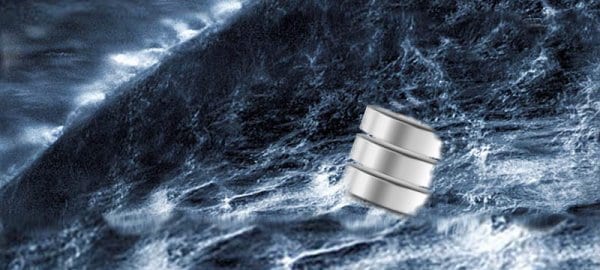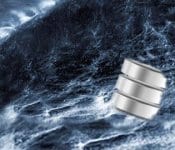 Last month, I spoke to the CIO of a retail chain and asked him some questions about the topic of big data. One question that I asked that still resonates with me was "do you feel that you are getting value out of your big data initiatives?" He laughed and said, "I'm not sure. We get both historical and real-time data, but I don't think we are far along in building the process required to act on that information."  The reason I bring this up is because I recently read an article from SmartData Collective called "All Businesses Stand to Benefit from Big Data" that reminded of this exchange.
+ Check Out a Free 2015 Business Intelligence Tools Buyers Guide
The article I read was written by Joshua New, Policy Analyst at the Center for Data innovation, and it chronicles a conference hosted by the U.S. Chamber of Commerce Foundation to discuss how data is changing the way businesses do business.  The conference was focused on the Foundations report and included themes such as how data is driving the economy, the policies need to promote data innovation, and how data can be used for social change. The panels that participated each touched on the theme that all businesses can be innovative with data to produce major benefits for both the enterprise and community. Below is a bulleted list of discussion topics covered by the panels. To read the article in full, please click here.
One topic discussed addressed privacy concerns might inhibit public willingness to support companies that relied on data collection and analysis.
One topic was the under use of data sets. "Most firms estimate they only analyze 12% of the data they collect." (Sutor)
One panelist sees Watson as a tool to help industry better take advantage of this data in a time when "the volume, variety, velocity, and veracity of data is creating an unprecedented opportunity.
One discussion was around the lack of access to raw data, weak data flows across borders (i.e. "data nationalism").
One panelist stressed the need for data and computer science education at all levels.
One panelist highlighted the notion that access to information is a social good, and that big data can be leveraged to pursue philanthropic goals alongside business goals.
All panelists agreed that data will soon be the biggest driver of the economy.
Click here, to read each topic in full from the article, "All Businesses Stand to Benefit from Big Data."
Check out these additional resources:
[box style="0″]
[col type="one-third"]2016 Business Intelligence and Data Analytics Buyer's Guide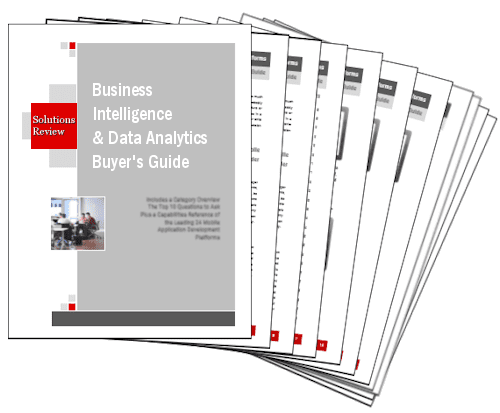 [/col]
[col type="one-third"]
BI and Data Analytics Buyer's Matrix: Comparing 28 Vendors Features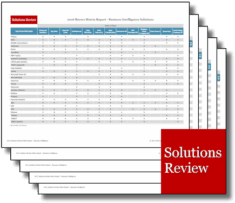 [/col]
[col type="one-third last"]
Gartner Magic Quadrant for Enterprise BI and Data Analytics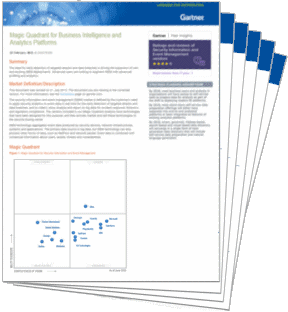 [/col][/box]

Latest posts by Doug Atkinson
(see all)