Information Builders Updates WebFOCUS and Omni-Gen at Annual User Conference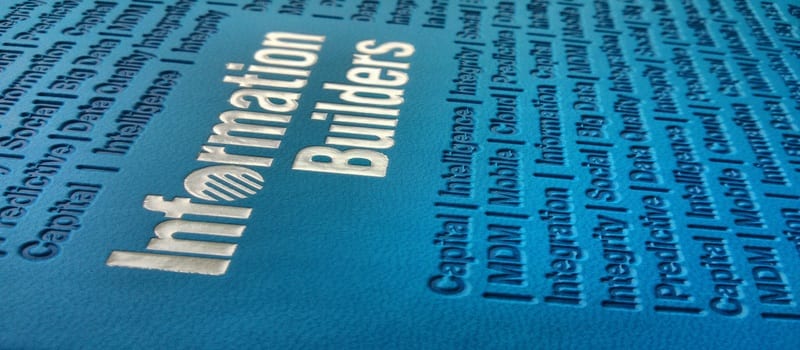 Information Builders announced five capabilities enhancements (InfoSearch, Prescriptive Analytics, Omni Data Quality Workbench, Usage Monitor, and Cloud) to its WebFOCUS BI and analytics and Omni-Gen Data Management platforms. The new features were unveiled at the Information Builder's Summit annual user conference in Grapevine, Texas. Information Builders will be demonstrating and discussing these solution enhancements throughout this week.
WebFOCUS InfoSearch provides the ability to perform search analytics and discover business intelligence assets by searching a combination of content titles, metadata, and data elements. It makes use of Natural Language Processing and a type-ahead search index. InfoSearch combines several existing WebFOCUS technologies to enable users to easily find related reports, charts, and dashboards indexed from the BI archive. Prescriptive analytics allows companies to compare predictions with desired outcomes, and then determine how to re-engineer processes to achieve the desired result.
The Omni Data Quality Workbench is a component of the Omni-Gen Data Quality Edition. Technical and non-technical employees can collaborate on data quality and governance projects using the browser-based data cleansing tool. Usage Monitor scans all WebFOCUS computers for bottlenecks or other conditions by flagging conditions that require attention before issues occur. Additionally, the offering includes all WebFOCUS features as well as Cloud Managed Hosting and Support services for a user-based subscription license. Customers can migrate to the cloud or develop new projects via secure and industry-compliant deployment options in Information Builders' 15 global data centers.
In a statement, the company's President and CEO added: "The information delivery needs of the workforce have changed dramatically in recent years. Companies are demanding a way to drive tangible results with their BI and analytics initiatives, and our new technology enhancements are designed to help organizations continually evolve their capabilities to extract even greater value from their data assets and information applications."
In May, Information Builders received growth equity funding led by the private equity arm of Goldman Sachs. Financial details of the deal have not been made public, but it is expected that Information Builders will use the capital to extend upon the lofty spot the solution provider currently holds in the enterprise data and analytics marketplace.
[hr style="single"]