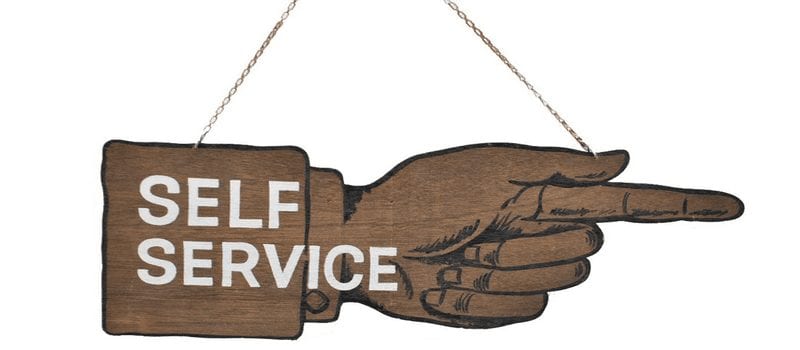 By Kim Hanmark
Today's modern business user knows that in order to remain competitive, everyone at every level within the company should be able to leverage data in some way. So, many companies proceed to purchase a self-service BI tool, assuming "self-service" equals "user friendly." That isn't always the case; the tool may not be even approachable by the average, non-technical employee.
Defining self-service BI
To begin, self-service BI, defined broadly, means Business Intelligence users have the ability to support their own needs for insight and experimentation with the tool without involvement from IT or a product specialist every time they'd like to bring in a new data source or create a new analysis. But self-service is an elastic term. What is considered self-service for some is certainly not self-service for all.
A true self-service BI solution focuses on both centralized and de-centralized BI. In other words, self-service is a part of the full BI lifecycle of insight discovery, insight testing, and execution. When searching for a Business Intelligence platform with self-service capabilities worth their salt, it's important to determine specifically who should be able to take advantage of any self-service capabilities and in which ways.
Self-service BI capabilities
Typically, there are three levels of capabilities that fall under the umbrella of self-service that a BI solution worthy of the words should entail. Each level, while self-service by definition, is only that for a particular type of BI user with a particular set of BI skills. These levels begin with the broadest amount of users and end in a realm that's exclusive to highly technical employees within the company. These levels include:
1. Guided Analytics: Pre-built dashboards and analyses that clearly guide users—regardless of technical expertise—and make it possible to drill down into the numbers for more details. Users of guided analytics get answers to support daily business and feel empowered with the insight most relevant to them. These users are ordinarily "information consumers. These employees consume BI in manageable dashboards, reports, and analyses without getting their hands dirty with BI. The technology itself is secondary to the data it delivers.
2. Existing Data Design: Provides users with the ability to create new content for their own consumption and to share with others. These abilities should include designing new reports and analyses, setting notifications and scheduling reports. It is important to note that all new content created is based on data models already available within the BI environment, and can be done in various ways, depending on user preference. This level of self-service analytics is relevant for a company's business analysts and some more advanced business users. These users are comfortable in the BI environment and often create reports and analyses not only for their own consumption, but for the use of other employees on their team.
3. Data Discovery: Allows users to integrate new data sources and mash up those data sources when data within the existing BI environment. The process of data discovery fully embraces experimentation with new data and hypotheses. If and when the data is determined a valuable performance indicator, it can then be published for use across the entire department, allowing everyone to gain the advantage of insight. This execution of the tested data keeps the BI lifecycle spinning. Suffice it to say, this level of self-service BI is not one that even non-technical users can easily wrap their arms around. This is an environment for the business analysts and data scientists.
Self-service that works for your company
As with most technical solutions, the best advice is to find a Business Intelligence platform that meets your specific needs. Be sure to enter conversations with a clear idea of who will be using BI, their technical competencies, and their goals with the software and data-driven environment the company strives to cultivate. Dig deeper anytime a tool is described as self-service.
When rolling BI out in your company, be sure to provide the proper training for everyone, not just the technical wizzes who will be getting their hands dirty with BI every day. And when presenting employees with a self-service BI tool, be sure to walk them through the actual clients, features, and functions that will most appeal to their informational needs and skill sets. This is the key to happy BI users and wide BI adoption.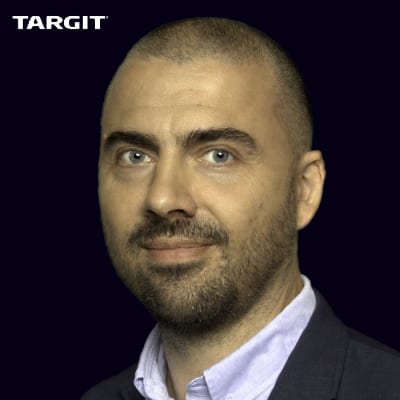 Kim Hanmark, Director of Professional Services, EMEA at TARGIT, has worked within the technology since the early 90's. He started as a software developer, building solutions for enterprise class companies. After the IT bubble burst in 2001, he transitioned into business management with a technology perspective. He spent the last five years helping large corporations successful increase the adoption of Data Management technologies.