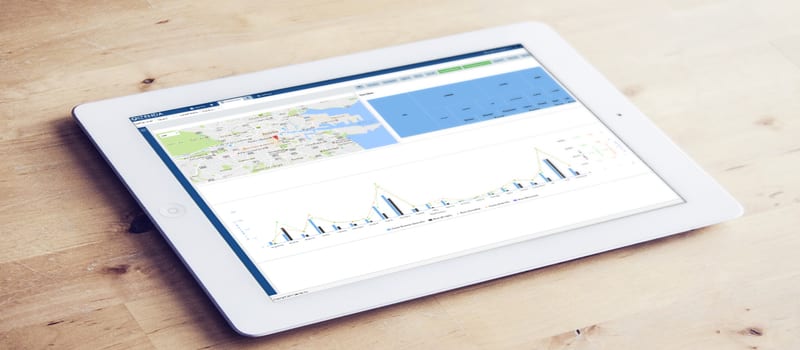 Izenda recently announced the release of its 7 Series self-service Business Intelligence platform for OEM use by software companies and solution providers. The new tool is purpose-built for embedding, enhancing the vendor's capabilities by allowing software companies to their end users real-time, self-service analytics inside their own applications. According to Izenda, Series 7 is the industry's first modern three-tier embedded architecture that is "modular, extensible, and scalable."
Architecture in Series 7 shortens time to market and reduces the cost to integrate in Software as a Service, cloud, and on-prem applications. The open and extensible architecture future proofs an organization's investment in self-service analytics, as the platform can easily adopt and integrate new technologies. It also provides flexibility when integrating analytics into existing infrastructure and application workflows, which maximizes user adoption. Coupled with a new administrative user interface that makes set up and ongoing administration easier and lowers total cost of ownership, this makes Izenda an ideal solution for embedding BI and analytics.
Feature enhancements in Series 7 include:
Intuitive report, dashboard, and data viz creation for non-technical users
Management of access to platform modules by tenant, role, and user
Self-administration capabilities for tenants
100 percent white labeling
Hidden filters for row level secrutiy
Reports against MySQL, PostgreSQL, MS SQL, Azure SQL, and Oracle databases
Fusion driver that enables real-time analytics from multiple data sources
In-memory data blending engine for cross-database reporting
Support for OEMs to leverage components and build their own report parts and modules
Izenda's President and CEO Bill Curran speaks to the new release: "Izenda is pioneering the next generation of BI and analytics. Our platform is purpose-built for OEM use and embedding in business applications. Our unique approach is the only solution in the industry that meets the needs of end users, business analysts, and software development teams."
Izenda 7 Series is available now. Annual subscription licensing includes all platform modules and provides for unlimited distribution by OEMs.
Read the official press release.