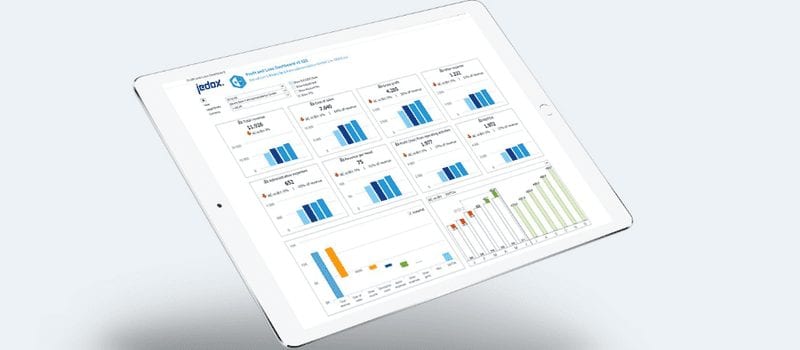 Jedox has announced the immediate availability of Jedox 7, the newest iteration of the company's flagship software offering, enabling finance professionals to improve data-driven corporate performance management through leaner integrated planning and reporting processes. Version 7 offers smart data modeling interfaces, an enhanced mobile experience, and the brand new Jedox Models for profit and loss, cost center, HR, and sales planning. Pre-configured business applications enable a fast start for new users and a solid foundation for growth.
Jedox 7 offers out-of-the-box planning applications that users in the office of finance and business departments can adapt for their own organization, processes, and business needs. Models uses proven modeling techniques and industry best practices to link financial planning processes with operational planning and sub-budgets. Models are available at no additional cost through the new Jedox Marketplace and offer a faster start to integrated planning projects.
Jedox Modeler has been completely redesigned for both the Excel add-in and Web interface and offers new templates, workflows, and mapping functionality. The vendor's Chief Marketing and Product Officer Rolf Gegenmantel adds: "Jedox 7 is a true game-changer: Our new models combine decades of hands-on project experience and best practices with advanced technology. Organizations can improve their planning processes through better collaboration and more accurate results. Additionally, we unified and enhanced our modeling platform, so that power users can build smarter planning applications in less time."
Version 7 introduces a new design stylesheet to easily adapt reports and dashboards to corporate standards, with customization being the main driver behind the reworked mobile application. This allows organizations to apply their corporate design with a few clicks and maximize user adoption. Mobile users can also use their device to enter plan data, update forecast reports, and access offline documents. In addition, the company is democratizing GPU access independent of hardware specifications in version 7. The GPU Accelerator can now be used with any CUDA graphics card, on a virual machine or in the Jedox Cloud on Microsoft Azure.