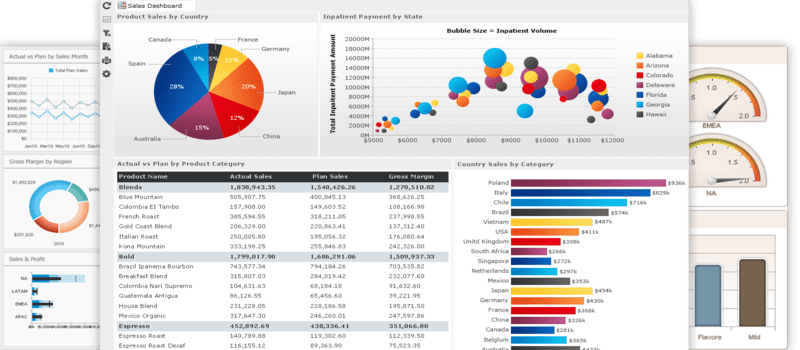 Jinfonet Software recently announced the general availability of JReport 14, providing usability and functionality improvements throughout the platform that empower developers and business users for the quick creation of data visualizations. Dean Yao, the company's Director of Marketing adds: "JReport 14 redefines the self-service process for business users who want on-demand, yet robust analytics. A faster design process coupled with new, advanced visualization options increases the adoption of analytics for users of ISV and enterprise applications."
Major feature enhancements inside JReport 14 include:
Quick start creation with one-click conversions
Partial or full data viewing options
Enhanced KPIs, back-to-back charts, and chart formatting
APIs for auditing and UI customization
Batching filters and joins across multiple queries
Version 14 features a quick start function for building report and dashboard tables, charts, crosstabs and other widgets. Business users are now able to see their data in a matter of clicks after choosing the data source. Having an immediate view of the data allows users to quickly determine what type of chart, table, crosstab or other virtualization best presents the data. Converting data to a specific visualization can be done in a single click.
Deeper visualization and integration functionality also get a boost with JReport 14. Improved processes for designing specific chart types include KPIs and back-to-back charts, among others. JReport's APIs are enhanced for greater flexibility when embedding analytics. Report auditing and UI customization can be called through APIs by the host application. Performance improvements are achieved through batch query modification and execution.