Microsoft Power BI Gets Major Updates; Available July 24th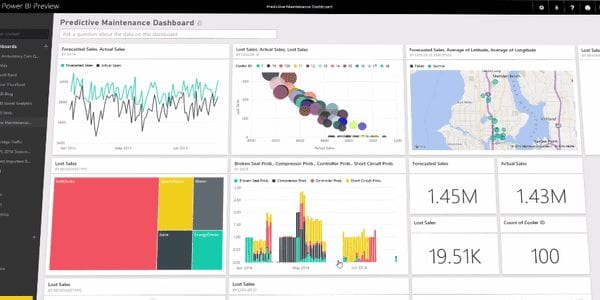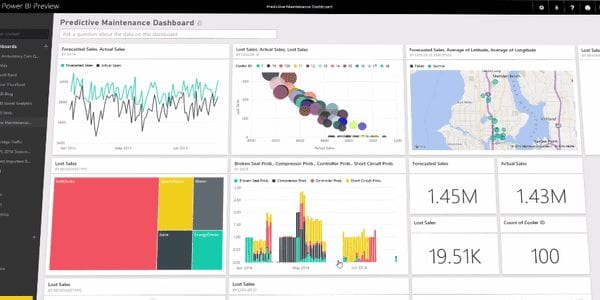 On July 24th, Microsoft's Power BI 2.0 will exit preview status and become generally available, the tech giant explained in a recent post. The company is adding new features and capabilities to its cloud-based suite of data analytics tools. In addition, Power BI Desktop, formerly known as Power BI Designer will also follow suite, becoming an available service on the same day.
With the update, Microsoft has released content packs for 16 different service providers. Furthermore, users who already use specific services will have the ability to connect to their accounts through Power BI in order to access ready-built dashboards and reports. With version 2.0, users are granted real-time capabilities, including dashboards that support streaming data. In this way, organizations can monitor streaming data sources via visuals that continuously refresh themselves.
Power BI 2.0 touts "world-class ETL capabilities" according to Microsoft, and doesn't require organizations to move their data to the cloud in order to use the solution. The new offering also grants users the ability to ask their data questions, featuring a natural language interface. As users key in their questions, different visualizations appear and are continually updated as the user types. This is an exciting feature that makes it possible to use the solution without having to learn query language or become familiar with a gesture-based exploration tool.
Mobile users can also rejoice, as Power BI will release updated apps for Windows, iOS, and Android to allow those folks to stay connected to their data. According to Microsoft, more than a half-million people have signed up for Power BI in the six months it has been in the preview stage.
Here's a quick overview, courtesy of the official Power BI Preview YouTube channel, released just a few days ago:
For Microsoft's original post, click here.