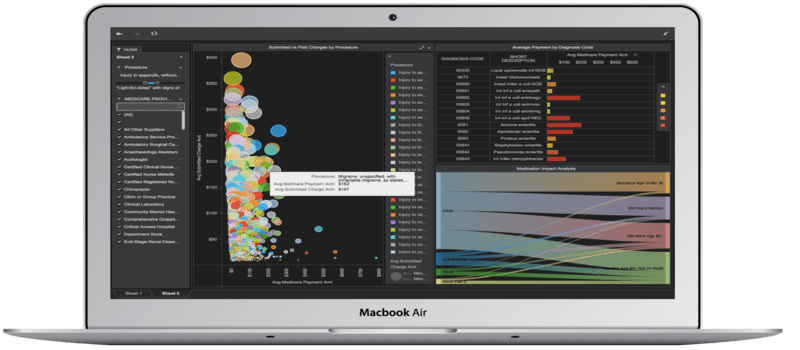 MicroStrategy announced this morning the general availability of MicroStrategy version 10.5, the latest update to the company's Business Intelligence platform. The release features the market's latest drivers and gateways with new certifications to support more enterprise assets, allowing companies to easily leverage their data investments. In addition, the new release also features several enhancements that will make it easier to consume analytics across MicroStrategy Desktop, MicroStrategy Web, MicroStrategy Mobile and Usher.
The new BI platform delivers an extensive list of feature enhancements, including:
Native support for RESTful APIs: Version 10.5 delivers native support for APIs that create entry points for accessing data in JSON format, addressing the needs of large enterprises and OEM partners that harness data through MicroStrategy via customized business apps.
Connectivity to OData and SAS data files: With 10.5, analysts can upload and visualize SAS data files instantly, making it easier to collaborate with other business users, while also delivering a new connector to OData services to support the increasing demand for connectors to web services.
New certifications for more enterprise assets: The new release expands support for more data assets by adding support for Microsoft SQL Server 2016, MongoDB 3.2, and Cloudera 8.5. In addition, version 10.5 enhances access to Big Data sources by delivering updates to Spark SQL and Google Big Query connectors.
Tim Lang, MicroStrategy's CTO chimes in on the company's newest product: "The latest edition of our platform makes MicroStrategy much more compelling to our enterprise customers and OEM partners who deploy business intelligence at a larger scale. MicroStrategy 10.5 enables organizations to connect to enterprise resources with new native support for RESTful APIs, new connectivity to OData and SAS data files, and faster access to large volumes of data on Hadoop and other distributed files systems. It also delivers an extensive list of new features for MicroStrategy Desktop, MicroStrategy Web, MicroStrategy Mobile and Usher."