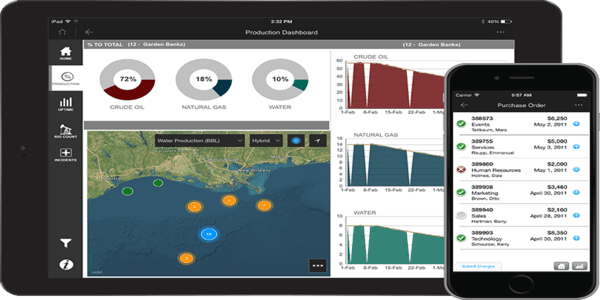 MicroStrategy recently announced the availability of MicroStrategy 10, their first new major BI release in some time. This new offering is all about self-service analytics, allowing for organizations to practice governance over their vital business data. The company explains: "MicroStrategy 10 Secure Enterprise is a groundbreaking solution that combines analytics, mobility, and security in a single integrated platform. It delivers enterprise functionality through an intuitive interface powerful enough for the most demanding organizations."
MicroStrategy 10 is available for PC and Mac, and touts a new self-service discovery tool with built-in templates and support for a wide variety of 3rd party visualizations that allows users to explore, access, and analyze data easily. Dashboards that were created in this way can be shared straight from the desktop with the entirety of the organization.
MicroStrategy 10 offers the following features:
Powerful analytics for everyone: MicroStrategy claims: "MicroStrategy is the only analytics solution agile enough to meet the needs of business users and powerful enough to handle the demands of enterprise deployments."
Personalized applications that can be used organizationally: Version 10 makes it easier than ever before to build and deploy powerful, personalized apps for everyone, mobilizing everyday processes with code-free apps for any device. This will give users the ability to view critical systems securely from any location.
Enterprise-grade security: The solution is built to handle today's necessary security requirements by integrating features found in MicroStrategy Usher. This is customizable to require biometric authentication and can be used for managing access privileges and configuring reports, dashboards, and apps.
New data preparation tools: Users can clean and modify uploaded data with built-in preparation and parsing capabilities.
Simple access to new data sources: Out-of-box connectors allow for use with 20 new data sources, allowing for native connections to more data of any type, including multi-structured Hadoop datasets and Salesforce.
Even though MicroStrategy has been out of the BI game for a while, at least as far as new product announcements go, this new solution looks rather comprehensive. The folks at MicroStrategy clearly saw the writing on the wall with how the BI market has evolved, and has developed a solution with a snazzy looking UI, lightweight footprint, and comprehensive feature set.