Numerify Announces New Cloud-Based Analytics Suite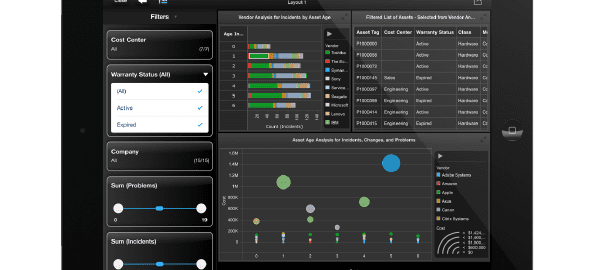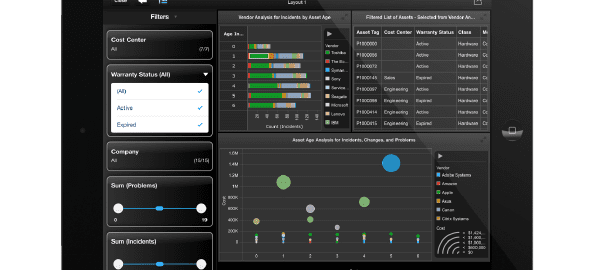 Cloud-based analytics company Numerify announced yesterday the release of several new solutions to expand its portfolio. The company made the news public at ServiceNow's  Knowledge15 event in Las Vegas, a gathering of IT professionals collaborating on how to leverage cloud services to transform service management across the enterprise. Numerify's reach will now stretch to IT finance, asset and project analytics applications, and extending service management capabilities. With these tools, IT leaders within the enterprise will now have a complete 360-degree view of the financial and operational performance.
Numerify's new business analytics suite will grant IT professionals visibility into their organization while allowing for easy report generation and data to support the correct business-critical decisions. Further, IT performance can be measured much easier and continuous improvements can be made to support the needs of the organization.
The highlights of the analytics suite include:
Asset Analytics (Demand Prediction): Enables managers to anticipate demand and commission lifecycle assets by analyzing new product requests and product performance. With this feature, leaders can easily identify the optimal avenue for delivering the best value for their organization
Financial Analytics (Spending Optimization): This application loads data from ServiceNow's IT management business cost allocation frameworks to enable delivery of analytics across multiple business segments and IT chart of accounts dimensions, resulting in customer ability  to automate financial reporting, identify spending trends, and provide visibility into IT spend to business users.
Project Analytics (Resource Tracking): Empowers IT teams to track resources and tasks while managing the lifecycle or projects. With this tool, managers can oversee deliverables and resource utilization, ensuring limited IT resources provide maximum value.
Gaurav Rewari, co-founder and CEO of Numerify makes a valid point, proclaiming: "Given that IT has long been building analytics tools for other business leaders, it's ironic that the department lacks its own solution that provides a holistic view of the organization. Business analytics for IT is often done with little more than spreadsheets and basic operational tools because until now enterprises have had no option but to embark on expensive time-consuming BI and data warehousing projects. Now enterprises can get the full power of a far-reaching IT business analytics solution delivered as a service."
Numerify is a provider of IT business analytics applications to leading organizations who have embraced cloud for IT services, assets, projects, and finance. The company's pre-built analytic solutions integrate data across IT sources as well as call center, HR, and finance systems. Numerify's cloud applications rapidly deliver precise insights that help IT organizations lower costs, increase delivery speed and dramatically improve service levels.
For the original posting, click here.