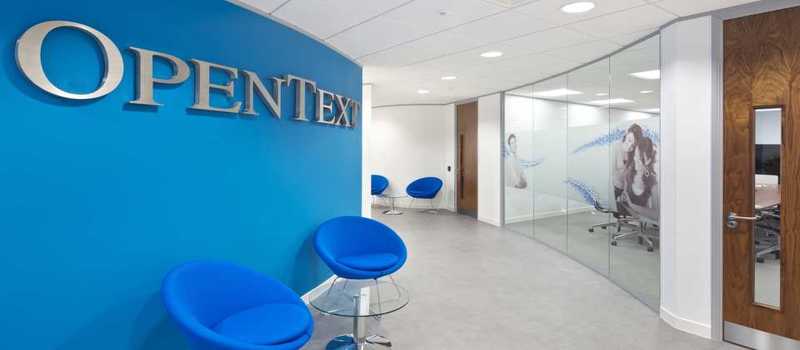 OpenText recently announced that they've closed on their acquisition of Recommind, Inc., a provider of eDiscovery and Information Analytics solutions. Recommind offers a SaaS platform that delivers insights from unstructured data to help business users make better business decisions. The acquisition will compliment OpenText's existing Enterprise Information Management offerings as Recommind's platform includes eDiscovery and analytics to provide companies with improved visibility into their structured and unstructured data sources. OpenText's existing customer base will benefit from Recommind's analytics capabilities for eDiscovery, investigations, contract analysts, and Information Governance.
With this acquisition, Recommind's market-leading eDiscovery solution will complement OpenText's own leading enterprise information management (EIM) solutions. In addition, this acquisition is expected to expand OpenText's expertise in cloud and developing and using analytics to solve concrete and expensive business problems. The transaction purchase price is approximately $163 million. The solutions being acquired are expected to generate between $70m and $80m of annualized revenues, be immediately accretive to earnings, and be on the OpenText operating model within the first 12 months after closing. The transaction is expected to close in the first quarter of fiscal 2017 and is subject to customary regulatory approvals and closing conditions.
Mark J. Barrenechea, CEO and CTO at OpenText comments on closing the deal: "Unlocking the value of Enterprise Information requires finding, analyzing and making sense of these large volumes of information. Recommind Information Analytics can be used to solve problems at a scale not previously feasible without machine learning and is expected to be a critical component of the OpenText EIM strategy. With its technology, talent and market opportunity, Recommind offers an extraordinary opportunity and we are pleased to welcome them to OpenText."
Founded in 2000, Recommind has a reputation as a leader in developing best practices in the areas of eDiscovery and Data Analytics, and are trusted by large corporations, premier law firms, and key regulatory agencies all over the globe. The company raised its last round of financing in September 2013, with a $15 million dollar investment by Sapphire Ventures.
The OpenText EIM strategy enables organizations to discover and manage information to spur growth and innovation and decrease time to competitive advantage. The OpenText EIM strategy consists of comprehensive and integrated solutions including Content Suite, Process Suite, Experience Suite, Discovery Suite, Business Network and Analytics.
Click here to read OpenText's full press release.