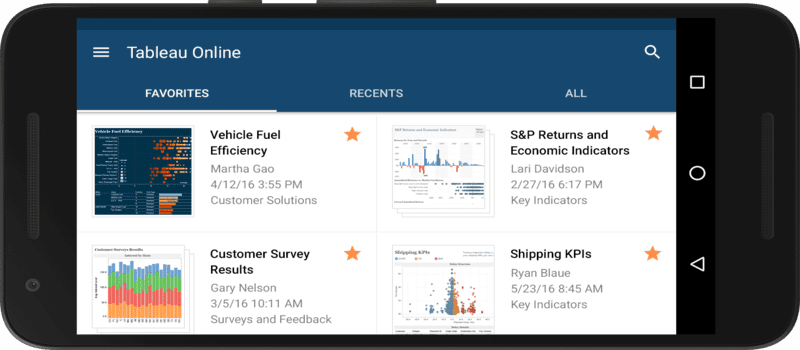 Earlier in the week Tableau announced the release of the mobile version of its software on the Android operating system. Tableau Mobile had previously only been available on the Apple iOS mobile platform. Now, business users can gain access to Tableau no matter which mobile platform they use. Dave Story, Vice President of Product Development at Tableau, adds: "Our customers are out in the world making decisions, and they need their data where they are. We're thrilled to bring Tableau Mobile to the tremendous number of people around the world who use Android smartphones."
Tableau Mobile for Android includes:
Search and browse functionality to find vizzes and dashboards
The ability to interact with data to understand relationships and gain insights
Secure connection to Tableau Online or Tableau Server
Tableau Mobile for Android requires a Tableau Online or Tableau Server account. For a free trial of either offering, click here. Tableau Mobile for Android can be downloaded via the Google Play store, the official portal for Android apps.
Click here to read Tableau's full press release.