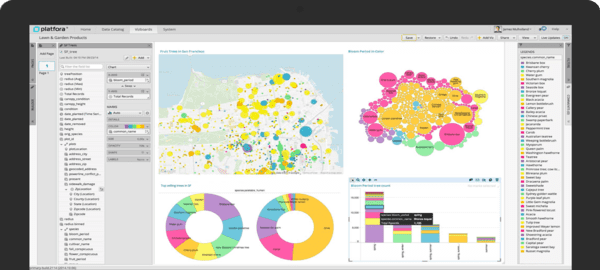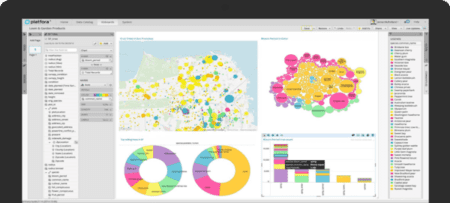 Platfora recently announced that it has secured a $30 million dollar Series C funding round, led by new investors HSBC and Harmony Partners, with participation from earlier backers as well. The new investment brings Platfora's total amount raised to $95 million. Platfora has signed dozens of new deals in recent months, including notable consumer brands Sears, RiVo, and Kelly Blue Book.
According to the company: "Platfora is succeeding where the last generation of technology falls short. By combining traditionally separate tools – analytics, Business Intelligence, data visualization, data preparation and in-memory acceleration – Platfora's Big Data discovery platform reduces project completion from 12-18 months to a matter of hours."
Since Platfora announced its last funding round of $38 million in March of 2014, the company has been firing on all cylinders, here are the highlights:
100 percent revenue growth year over year
100 percent increase in customer base, with further penetration of the US market and its first deals in Europe and Asia, which include companies in several new industries
Delivering two major releases of the company's Big Data Discovery platform. Version 5.0 was announced in September, and represent the single most powerful and complete Hadoop and Spark-native analytics platform
Earning industry accolade from leading technology publications, including inclusion in our best-of-breed solutions directory
Platfora's CEO Jason Zintak explains: "I'm very pleased with what Platfora has been able to achieve in a relatively short amount of time. We're now the leader in this new class of technology. No doubt, 2016 will be our best year yet as the value of Platfora is now proven across many industries and the ROI is obvious."
Platfora will use the new investment to enhance the company's worldwide market, specifically in Asia and Europe. Platfora currently has 150 employees, which will likely grow as a result of this new funding round.

Latest posts by Timothy King
(see all)