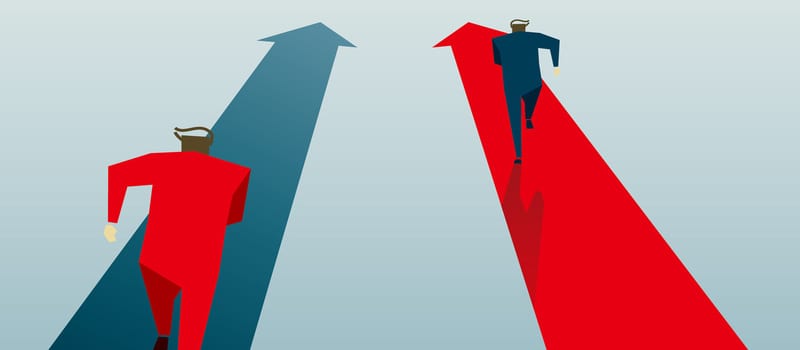 Organizations' increasing ability to innovate with analytics is a driving factor in strategic benefits, according to a new report co-commissioned by MIT Sloan Management Review and SAS. The 2017 Data & Analytics Report is based in part on MIT's seventh annual data and analytics global survey that includes responses from more than 2,600 business executives, managers and analytics professionals from businesses across the globe. Wide in-enterprise dispersion of analytical capabilities and a strong focus on specialized applications are the driving force behind obtaining an advantage.
Per MIT, companies that are more likely to share data between users are the ones that reap the rewards, as innovation with analytics is a near direct result of this democratization. Organizations that agree that analytics helps them innovate share data both internally and beyond company borders at much higher levels than other organizations.
Analytics has had a profound impact upon the foundation of business, however, as more than 60 percent of the companies surveyed reported that some organizational tasks once done by humans have been automated as a result of analytics. David Kiron, Executive Editor for MIT Sloan Management Review explains: "The immediate benefits from automation have less to do with efficiency gains from eliminating jobs. Instead, automation is liberating managers so that they can focus on more interesting strategic-oriented tasks or simply augmenting their ability to perform their roles."
Additional findings from this survey include:
Analytics innovation is surging: Organizations with strong commitment to analytics used them to innovate existing operations and new processes, products, services and business models
Data Governance fosters openness: Contrary to popular belief, companies that share data naturally get more value out of analytics, and those that have success are more likely to share beyond company boundaries
Smart machines, IoT and AI are here to stay: Smart machines that draw conclusions from data and have the ability to learn are being deployed in interesting new ways, with the most heavy adopters of analytics using artificial intelligence to augment human skills and absorb time-consuming processes
The main factors behind gaining a competitive edge from data and analytics are buoyed by recent advances in technology, including the proliferation of cloud analytics and distributed storage. These innovations have fostered widespread organizational adoption that has pushed analytics into the mainstream. In conjunction, software solutions are increasingly being developed to handle a wide variety of business issues.
We highly encourage you to read the report in full.

Latest posts by Timothy King
(see all)