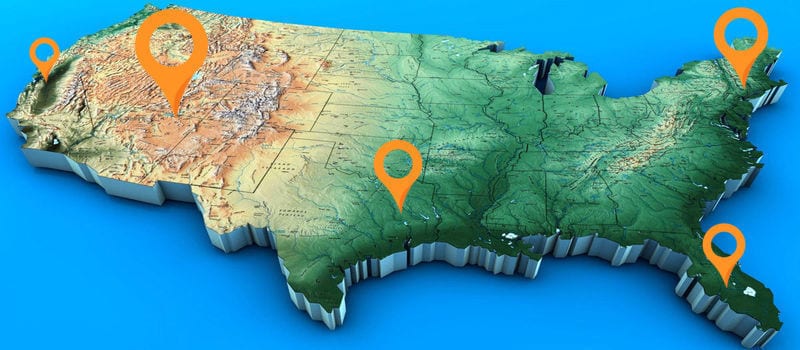 Qlik has announced it has acquired Idevio, a provider of geographical-related software and services. Currently a Sweden-based Qlik partner, the acquisition extends Qlik's mapping capabilities and moves its offerings portfolio beyond data visualization with support for a wide variety of advanced geoanalytic use cases. The merger will enable Qlik customers to tap into Idevio's technologies and expose disparate geographic relationships between items that were previously hidden, which has the ability to offer greater insight. Specifics surrounding the transaction were now publicly disclosed.
Qlik's CTO and SVP of Products Anthony Deighton adds: "Emerging technology such as The Internet of Things is – and will – produce an enormous amount of location-referenced data.  Even as it gains a stronger foothold within our customer base, there is still a challenge to extract and use all that location-based data. We want to be that partner that helps them analyze their geospatial data, and Idevio fits perfectly within our product portfolio. We are acquiring complementary technology that will enhance the value we provide to our customers as we further develop and bring to market these solutions."
Qlik users can now add maps to their apps with automatic geo-data lookup to reveal crucial spatial information and then overlay them with the different visualizations in order to see more from within their data. This provides the ability to drill down into dense data maps that contain a multitude of points, but also use Idevio's GeoAnalytics cloud-based service to analyze geo-data in combination with non-geo data for determining new store locations, understanding customer distribution of sales by zip code, or calculating supply chain deliver times.
IdevioMaps, which includes Idevio GeoAnalytics for QlikView and Qlik Sense, has been rebranded as Qlik GeoAnalytics and is available immediately with tight integration to Qlik Sense, which is planned for the second half of 2017.