Qlik Unveils Q2 Feature Enhancements Including Qlik Sense Mobile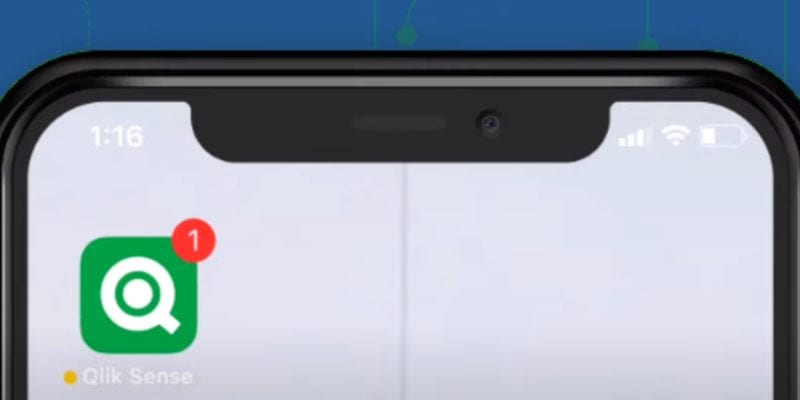 Qlik recently announced Q2 feature enhancements across its SaaS data integration and analytics platform, headlined by a new iOS and Android application called Qlik Sense Mobile. The mobile platform touts fully interactive online and offline analysis and integrated alerting to drive action. Included Qlik Sense analytics are optimized for mobile consumption with new features like single object mode, an intuitive selections bar, and a mobile collection in the hub. There's also full-featured data exploration with the Qlik Associative Engine running on-device.
[box style="3″]Our Buyer's Guide for Analytics and Business Intelligence Platforms helps you evaluate the best solution for your use case and features profiles of the leading providers, as well as a category overview of the marketplace.[/box]
Qlik offers a broad spectrum of BI and analytics tools, which is headlined by the company's flagship offering, Qlik Sense. The solution enables organizations to combine all their data sources into a single view. The Qlik Analytics Platform allows users to develop, extend and embed visual analytics in existing applications and portals. Embedded functionality is done within a common governance and security framework.
Additional feature upgrades in the Q2 release include collaborative notes that help bring disparate team members together from initial data sourcing to dashboard design, hybrid data delivery that enable the creation and management of data sets that can be automatically updated in near real-time, and self-service reporting that lets you schedule email delivery of charts and sheets.
In a media statement on the news, Qlik Chief Product Officer James Fisher said "Analytic data pipelines built for the cloud are the only ones that can deliver the real-time insights and action at the heart of Active Intelligence. With Qlik Sense Mobile for SaaS and our additional planned features, Qlik continues to enhance the only modern end-to-end platform that gives enterprises the analytic data pipelines required for real-time data delivery to capture business moments and drive unique value."
Watch Qlik Sense Mobile – Demonstration on YouTube to learn more.
[hr style="single"]