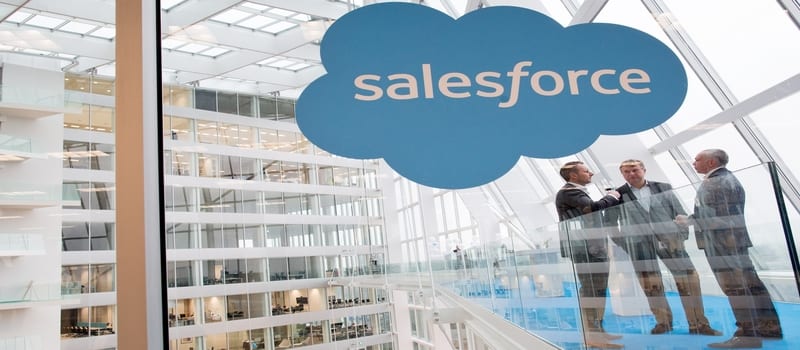 CRM mega-vendor Salesforce has acquired Data Analytics startup BeyondCore, Inc., according to a blog post by BeyondCore's CEO Arijit Sengupta. Salesforce CEO Marc Benioff confirmed the news in a tweet last night. Financial specifics of the deal have not yet been made public. Salesforce has been very active in acquiring smaller vendors in recent months, spending nearly $4 billion in 2016 alone, with $2.8 billion of that coming in the deal to purchase Demandware.
BeyondCore is a provider of smart Data Discovery technologies that give business users a full range of descriptive, diagnostic, predictive, and prescriptive analytics. Founded in 2004 and headquartered in San Mateo, California, BeyondCore received $9 million in Series A funding in February of 2014. BeyondCore recently built a Salesforce integration into their flagship analytics solution. The analytics vendor will continue to offer its Data Discovery solution to interested customers, and according to Sengupta, BeyondCore 7 is on its way.
Sengupta explains how the merger will impact both providers in the future: "At Salesforce, BeyondCore will be uniquely positioned to further magnify our impact on the world of analytics as part of the Analytics Cloud, extending smart data discovery and advanced analytics capabilities across the entire Salesforce Customer Success Platform. Of course, we'll continue to deliver our innovative technology to customers as part of Salesforce and deliver the same great service you've come to expect from us."
BeyondCore's team of experts will join the Salesforce Analytics Cloud team as Salesforce looks to incorporate additional predictive feature enhancements into its offerings.
BeyondCore has been doing some really interesting things, and is one of the solution providers credited with having set the stage for Data Discovery tools. In February, the analytics startup was named a market visionary in Gartner's Magic Quadrant for Business Intelligence Platforms. Now, Salesforce will be able to encompass all of the forward-thinking capabilities that BeyondCore has developed into its own platform.
Read BeyondCore's acquisition announcement here.
---

Latest posts by Timothy King
(see all)