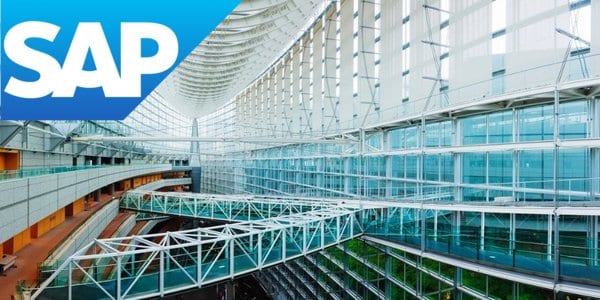 Yesterday, SAP announced an update to SAP Predictive Analytics with version 2.2. The solution, now generally available, extends the power of predictive analytics by enabling users to discover insights on ultra-wide datasets to help make accurate predictions in real-time. In addition, SAP also unveiled a new mobile application, SAP Cloud for Planning. Both announcements were made at SAPinsider BI 2015 in Nice, France.
Steve Lucas, President of Platform Solutions explains: "There is immense, untapped value in data and a huge opportunity to translate that value into tangible business outcomes. By accessing and analyzing data we help our customers identify trends that reveal new markets, channels and innovations. SAP offers a complete portfolio of analytics solutions designed to extract meaning from internal and external data, unlocking the value that truly empowers business success."
SAP extends power of prediction to wide datasets and data streams in big data and IoT
Data generated via big data and the Internet of Things is highly dimensional and wide in nature, which can create challenges for IT and data analytics teams. Version 2.2 automates wide datasets to improve the efficiency and effectiveness of predictive modeling. The solution gives organizations better insights in real-time so they can increase their understanding of customer behavior and improve response, delivering tangible business value and driving profitability.
New features of SAP Predictive Analytics version 2.2 include:
SAP IoT ecosystem: Wide datasets support and integration with SAP Business Warehouse
SAP HANA platform: New algorithms in automatic predictive library and improved integration with views in SAP HANA
User experience: Improved R integration, new model comparison, and model management enhancements
SAP Cloud for Planning mobile application in the wild
The SAP Cloud for Planning mobile application further enhances the social collaboration capabilities of this people-first planning solution with embedded predictive analytics. The new mobile application allows users to be notified of events and discuss strategy in real-time from any location inside of an easy-to-use user interface with the feeling of a consumer application.
Click here for the full press release.