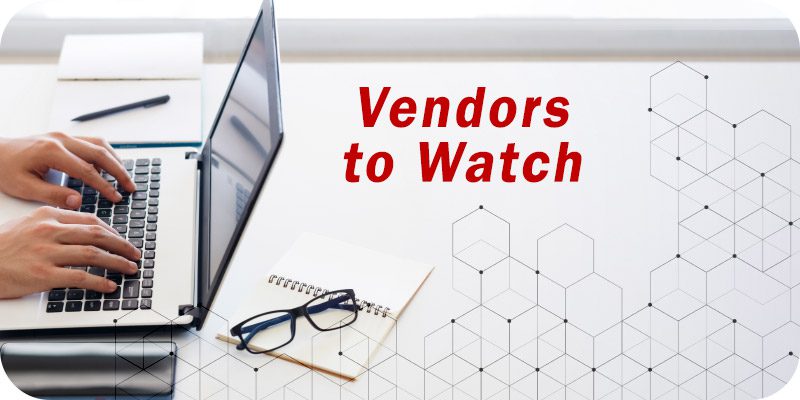 Solutions Review's Data Science and Machine Learning Vendors to Watch is an annual listing of solution providers we believe are worth monitoring. Companies are commonly included if they demonstrate a product roadmap aligning with our meta-analysis of the marketplace. Other criteria include recent and significant funding, talent acquisition, a disruptive or innovative new technology or product, or inclusion in a major analyst publication.
Data science and predictive analytics is one of the fastest-growing industries in the world. The field touts a burgeoning citizen data and enterprise software market mature with product options for an array of personas and use cases. AI and machine learning are major enablers here, both in terms of complexity and quality of output.  Complexity of analysis and automation are key buying drivers based on our meta-analysis. The amount of innovation happening in the development community will continue to vastly outpace mainstream adoption for at least several more years.
These data science and machine learning Vendors to Watch have met at least two of our five points of inclusion and represent to some degree the evolution of the marketplace. It's in that spirit we turn our attention to the immediate future. Providers are listed in alphabetical order. Provider names and logos are linked so you can learn more.

Galileo enables customers to debug their machine-learning data with only a few lines of code in a notebook. Galileo provides a host of tools for ML teams to inspect and find ML data errors. It also sifts through your unlabeled data to automatically identify error patterns and data gaps in your model. In addition, users can track and compare runs in one place and quickly share reports with other team members.
Integrate.ai offers a federated machine learning and analytics roadmapping tool. The product is API-based and flexible via managed infrastructure and the ability to support many ifferent architectures and algorithms. Key use cases for Integrate.ai include precision medicine, drug discovery, Iot analytics, SaaS, fraud prevention, and ad targeting. The tool is designed for developers, product professionals, and A&DS leaders.
Tredence is a data science company offering industry-specific data analytics solutions. Key industries include retail, CPG, industrials, healthcare, the financial services, travel and hospitality, and TMT. Product capabilities are available through Rebate.AI and HealthEM.AI. Additional services, like AU consulting, supply chain, customer analytics, data engineering, and CX management, are also available.

Latest posts by Timothy King
(see all)