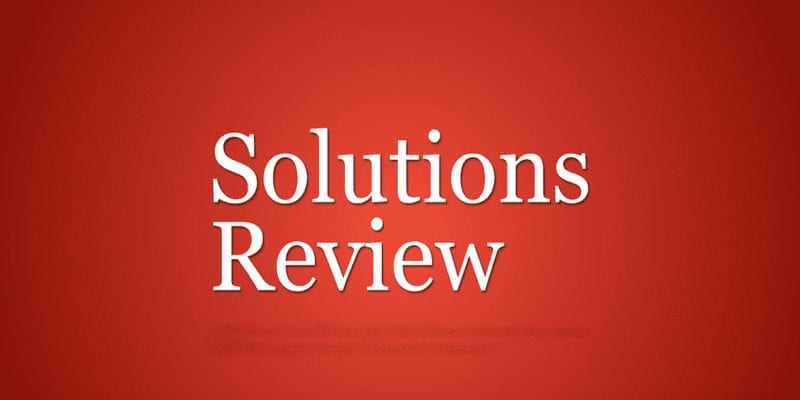 Solutions Review is proud to release an all new resource for comparing business intelligence software, the BI and Data Analytics Buyer's Guide. Solutions Review has developed this buyer's guide to assist buyers in search of the best possible tool to fit the needs of their organization. This resource features 10 important questions to ask during the buying process, and full, one-page vendor profiles that provide a solution overview, three key features, contact information and our own 'Bottom Line' analysis.
Top providers highlighted include: Alteryx, Arcadia Data, Birst, BOARD International, ClearStory Data, Datameer, Domo, GoodData, Hitachi Vantara, IBM, Information Builders, Logi Analytics, Looker, Microsoft, MicroStrategy, Oracle, Periscope Data, Pyramid Analytics, Qlik, SAP, SAS, Sisense, Tableau Software, TARGIT, ThoughtSpot, TIBCO Software Yellowfin and Zoomdata.
Buyers are advised to consider who their data analytics and BI users are. Do you require a democratized tool that allows users of any ilk to run analysis on the data that matters to them, or do your data scientists require advanced capabilities that enable them to predict future trends? Your current technology environment will ultimately dictate how you begin your search, especially if you are planning to upgrade from a basic tool. For example, what kinds of data are you looking to work with, and what are your KPIs?
BI and analytics has been a top-trending priority for global CIOs for more than six years. The BI and analytics marketplace is mature and crowded with excellent software tools for a variety of use cases, verticals, deployment methods, and budgets. There are very large providers we refer to as 'megavendors', like Microsoft, Tableau, Qlik, SAP, and IBM. There are also lesser-known innovators with interesting products that play in niche areas, such as ThoughtSpot, Logi Analytics, Pyramid Analytics, and ClearStory Data.
About Solutions Review
Solutions Review is a collection of technology news sites that aggregates, curates, and creates the best content within leading technology categories. Solutions Review's mission is to connect buyers of enterprise technology with the best solution sellers. Over the past four years, Solutions Review has launched ten technology buyer's guide sites in categories ranging from cybersecurity to wireless 802.11, as well as mobility management, business intelligence and data analytics, data integration, and cloud platforms.