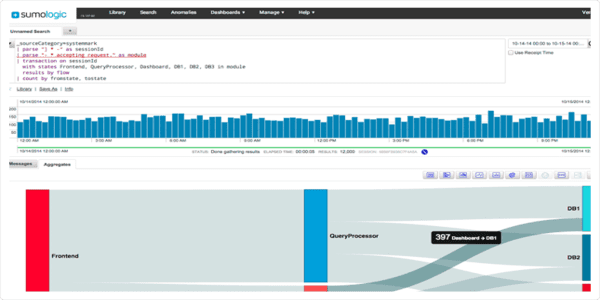 Sumo Logic, an industry leader in cloud-based machine data analytics, yesterday announced a Series E funding round worth $80 million. The company, which has over 500 enterprises clients, many of which are widely recognizable, offers organizations the ability to gain insights from growing pools of machine data within their environments. Sumo Logic's solution deals with the biggest of big data and aims to give businesses access to proactive analytics to improve their operations.
This funding round was procured by Institutional Venture Partners (IVP), Greylock Partners, Sequoia Capital, Sutter Hill Ventures, and Accell Partners. In total, Sumo Logic has raised $160.5 million in total since January of 2012. This newfound wealth will be spilled into the company's engineering, sales, and global operations departments.
Ramin Sayar, President & Ceo at Sumo Logic explained: "The growth of software-centric business models has transformed the process of innovation from static release and upgrade cycles to a model for continuous innovation and delivery. Thousands of users rely on the Sumo Logic service every day to yield real-time data insights that support the ongoing innovation needed to deliver always-on, secure services and applications that are the foundation for great end-customer experiences.
Check out this product overview of the Sumo Logic service, courtesy of the company's YouTube channel:
Over the course of the past year, Sumo Logic has seen significant growth. As a result of IoT expansion and the maturation of big data (it's only getting bigger), Sumo Logic has rapidly increased its customer base. The company's Transaction Analytics and Outlier and Predictive Analytics capabilities give users end-to-end visibility into multi-layer distributed applications to support swift remediation of performance and availability issues. Further, their application offering for PCI Compliance and Cloud Auditing extent security benefits to compliance professionals seeking to keep up with stringent industry standards like HIPAA.
In addition, the company has imported folks from TIBCO, Symantec, and VMWare to round-out their all-star cast. Sumo Logic has reportedly analyzed over 25 petabytes of data and tens of millions of insights, and If this funding round is any indication, those numbers should continue to skyrocket in the months ahead.
Click here for Sumo Logic's official press release.
---