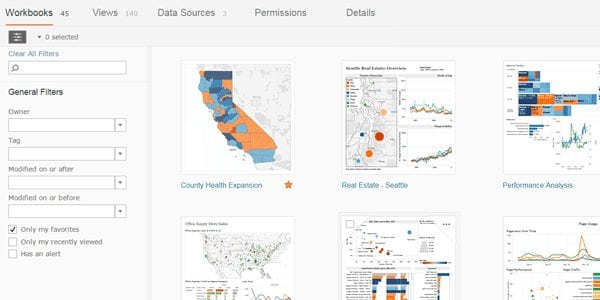 Tableau this week announced the general availability of Tableau 9.0, the major release of its fast visual analytics software. Tableau's new business intelligence solution brings interactive speed and enriched flow to data analytics. The new capabilities of the software will help users to achieve more with their data, having the ability to answer questions at interactive speed.
Chief Development Officer and co-founder of Tableau explains: "From the beginning, Tableau has been designed to help people stay engaged in their analytics flow, with a drag and drop interface and features designed for ad-hoc analysis. Tableau 9.0 furthers the notion of 'flow' with improvements that keep people engaged with their analysis rather than having to focus on writing new calculations or cleaning up the data."
Tableau 9.0 offers a whole slew of new features, which include:
Auto data prep: 9.0 makes the clean up of messy data easier by using the Tableau Data Interpreter, which automates spreadsheet organization. Working in conjunction with version 8.2's Automatic Data Modeling tool, users will be able to spend more time on data analysis as opposed to data preparation.
Analytics in the flow: Version 9.0 is designed to help organizations focus on answering business questions without interrupting flow. The solution enables the user to type their calculations right into the canvas while the data updates instantly. Dragging reference lines, totals, trends, forecasts, and other analytical objects can be done through a new analytics pane. Anyone now has the ability to answer questions via a new level of detail expression.
Smart maps: In this new offering, maps are faster and more responsive. They also allow for geographic search and grouping irregular shapes.
New Tableau server and Tableau online: Tableau Server and Tableau Online have been completely redesigned from scratch to deliver a faster, more scalable and resilient platform. Users will notice significant speed improvements and administrators will respect the improved views on Tableau Server which deliver better insights.
Faster performance: Workbooks in version 9.0 are faster as a result of new tools, including parallel queries, QueryFusion, vectorization, and smarter query caches.
Tableau helps people see and understand data. To see more of what Tableau 9.0 has to offer, attend one of their upcoming roadshows near you. You can also download a free trial of the new software here.