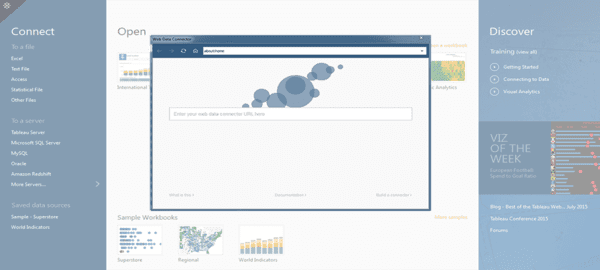 Earlier this week, BI giant Tableau released version 9.1 of their flagship analytics solution, touting visual improvements and new enterprise capabilities as the main feature upgrades. The solution, which is generally available now, will make it easier for users to analyze data from any source whether in the office or on the go. The new features included in version 9.1 will allow for easier answering of questions with data. In addition, an entire new mobile experience, new options for data connection and more thorough data security and authentication are also included.
Tableau has taken the liberty to completely overhaul their mobile application in order to make it easier for users to locate, interact with and manage data on the go. New offline snapshot functionality enables saving favorite views that can be seen without an internet connection at any time.
Tableau 9.1 builds upon enterprise-class Tableau Server, providing flexibility for companies to more easily manage their deployments. These capabilities include:
Single sign-on for SAP HANA
Support for SAP variables
Mutual SSL Authentication
Auto Update
Scheduled Active Directory Sync
Rest API
These updates make it easier for businesses to deliver self-service analytics at scale. Whether on-premise or in the cloud, Tableau's mission is to help companies see and understand their data. Version 9.1 provides additional connectivity options and opens up new opportunities to connect any web data through web data connector.
Chris Stolte, Chief Development Officer and co-founder of Tableau explains: "Tableau 9.1 builds on our mission to help people see and understand data, no matter where the data resides and what device they're using. We've made significant investments in enterprise features and an entirely new mobile app. We also created a web data connector that helps developers extend Tableau to connect to a limitless number of sources from Facebook to Twitter and Google Sheets. New native connectors to critical data sources such as SAP and Google Cloud SQL are also included."
Tableau's flagship solution update includes new native connectors to Google Cloud SQL, Amazon Aurora and support for several data services from Microsoft Azure. Tableau 9.1 gives users the answers to more explicit questions with geographic data, generation of histograms with less effort, and the ability to take advantage of user experience improvements.
For the full press release, click here.
Check out these additional resources: