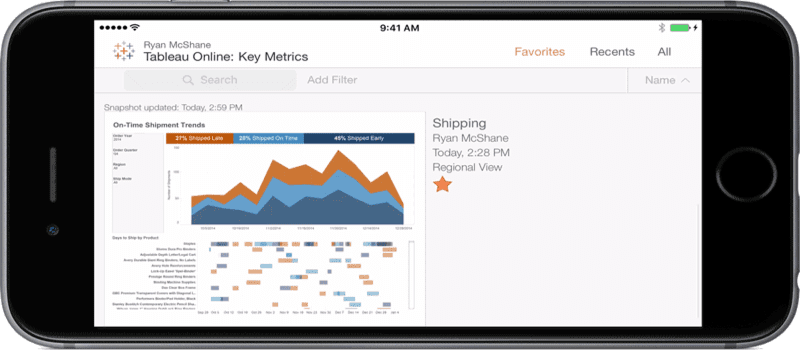 Tableau recently announced that the newest version of their flagship BI tool, Tableau 9.3, is now generally available. Tableau's newest release is headlined by several new features, including: Tableau Desktop, improved global map coverage, faster data preparation, added governance functionality, and simpler administration and direct connectivity to the Snowflake Elastic Data Warehouse. Tableau's Geocoding Database and Map Service include 250,000 new data points in this new version.
Tableau's newest analytics offering includes connectors to many of the newest and most innovative data formats. With a direct connection to Snowflake Elastic Data Warehouse, Tableau becomes one of the first vendors in the enterprise market to link with it. Additional enhancements inside Tableau 9.3 include:
Postal code additions for 39 European nations, India districts, USA demographic 2016 data layers, USA zip code updates, and post code updates for the UK, France, and Germany
Server monitoring and configuration functionality to ensure availability and optimal performance
Combine tables of data for text-based sources by appending values from one table to another
Content analytics and enhanced search enable users to locate content quicker and with ease
Use version control allows users to restore previous versions of a published workbook
Chris Stolte, Chief Development Officer and Co-Founder at Tableau concludes: "We have prioritized sharing and collaboration in Tableau 9.3, and it will be immediately noticeable once people open Tableau Desktop. The 'always connected' feature means it's easier to share while staying in the flow of your analysis. We've also addressed customer requests to advance our global map coverage and to make data prep easier, as well as made improvements across Tableau that create a more delightful experience for everyone."
Click here to read Tableau's full press release.

Latest posts by Timothy King
(see all)