Tableau Adds AI-Powered Smart Alerting to Flagship Platform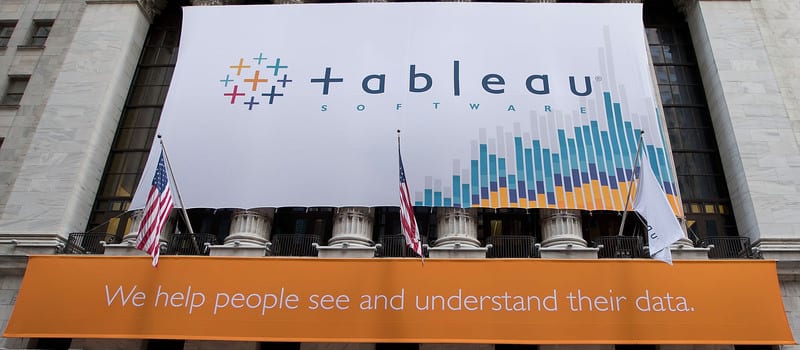 Tableau has announced an update to their flagship BI and analytics platform, Tableau 10.3. New features highlighted in the release are automated table and join recommendations, as well as new machine learning algorithms that power them while providing AI search capabilities. The enhanced platform also includes alerts that allow for proactive monitoring of key metrics. Six new data sources have been unlocked for Tableau users, including a new connector for extracting data from PDF files. As an added bonus, existing customers will be able to give Tableau Bridge a test-run in beta.
With data-driven alerts, users can receive notifications as their data crosses a pre-set threshold instantaneously. These alerts can be set by pointing at the data for which they want to be notified. Machine learning algorithms in Tableau Server analyze aggregate data source usage to recommend popular tables and corresponding joins cross-enterprise. This allows users to automatically apply insights from experts and other users in their organization to increase the quality of their data models.
Data access is part of the package in version 10.3 as well. It allows customers to connect to 75 data sources via 66 included connectors without the need for programming. The new PDF connector links directly into PDF tables. Additionally, Tableau now comes with connectors to popular data sources such as Amazon Athena, ServiceNow, MongoDB, Dropbox, and Microsoft OneDrive.
In a statement, Tableau's Chief Product Officer Francois Ajenstat concluded: "With smart recommendations, customers can get to the right data faster than ever – without having to spend time finding the right tables and joins. And with proactive monitoring of key metrics through features like data driven alerts, they can take action immediately and be more agile."
A full feature list for the vendor's newest software version can be seen here.
[hr style="single"]