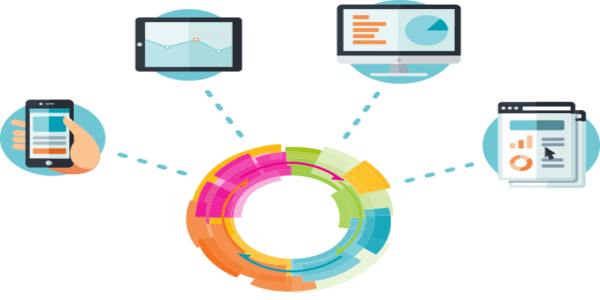 TARGIT, an industry leader in business intelligence software and member of our BI solutions directory, recently announced the launch of Decision Suite 2015. TARGIT's new offering transforms businesses into data-driven organizations by offering several analytics innovations that power fast, efficient decision making by delivering the right data to every employee. The solution also helps organizations optimize their business practices in a way that is manageable and doesn't break the bank. Decision Suite 2015 makes it possible to analyze external data against internal business data in a single platform, removing the need to switch back and forth between different tools.
TARGIT'S CEO Morten Sandlykke explains: "Our number one priority has always been to help our customers become data-driven organizations, without the stress or strain on internal resources that can often result from such a crucial cultural and operational shift. Decision Suite 2015 caters to the dual demands of IT and business users through governed roll-out of enterprise data and provides anywhere access to rich analysis via smartphone or other mobile device, among other featured enhancements. By bringing BI and analytics to employees of every department, Decision Suite 2015 allows our customers to make intelligent decisions faster in order to drive impactful business results."
+ I recently had the opportunity to interview TARGIT's COO Ulrik Pederson on the state of real-time analytics in BI, click here for his insights.
TARGIT Decision Suite 2015 offers brand new features in four areas of improved business value:
Improved data governance and enterprise user administration: Decision Suite 2015 makes it easier and more secure than ever before to enforce quality controls on vital business data, no matter how many users have access.
Fully integrated access to external data sources: With data volumes expanding almost infinitely, users must have the ability to analyze their company's health and performance against outside factors. Decision Suite 2015 allows organizations to analyze their Excel files, flat files, and external data sources in one completely connected tool. Users can also add new data connections to big data sources on-demand.
Active insight organizationally: Data can be presented in a way that is visually engaging and tells the story of the data in 8 seconds or less. Decision Suite 2015 makes it easy for users to get the data they need in whatever format they need it in via the lightweight TARGIT Anywhere client.
New look and feel: New visualization options allow the individual decision maker to view data in their own way. This makes the data that is spread throughout an organization easily comprehensible. Dashboard formatting and analysis is easier than ever as a result of the new modern look.
In addition, Decision Suite 2015 has an updated mobile BI client, which enhances user ability to reach organizations of all BI levels anywhere, anytime with powerful and easy to understand dashboards. The result is faster response time and the ability to make decisions faster than ever before.
Check out these additional resources: