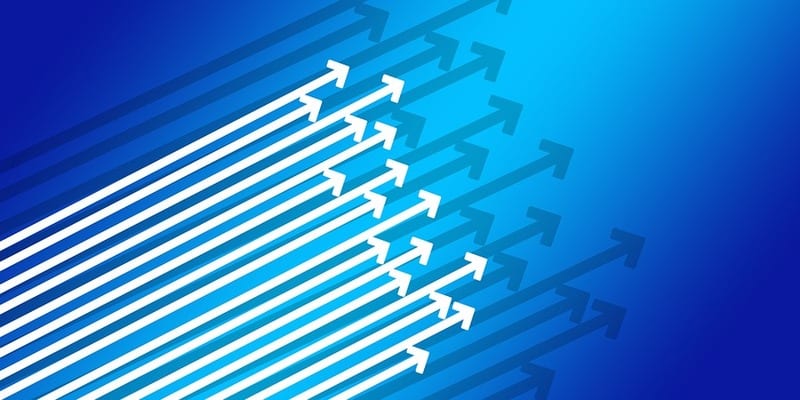 Part of selecting the best business intelligence software tools for your organization is making sure it aligns to business objectives. There a wide variety of great business intelligence solutions out there that focus on a specific use case or niche in the market. However, just because a specific set of capabilities works for one organization does not necessarily mean it will make do for another. The first step in the vendor selection process is to identify those providers whom offer products for your environment specifically. This ensures the best-fit and an excellent launch point for future deployments.
One place to begin your search for the best business intelligence software tools is G2 Crowd, a technology research site in the mold of Gartner, Inc. that is backed by more than 400,000 user reviews. G2 provides a handy Crowd Grid for business intelligence platforms that is broken down by deployment size and includes small business, mid-market and the enterprise. This is an excellent starting point to purchasing the right solution and one we definitely recommend. The standings rotate on a rolling basis so check back often if you are in-market. These are the ten business intelligence software tools included in G2's Crowd Grid that we think you should consider first for any enterprise deployment.
Tableau offers an expansive visual BI and analytics platform, and is widely regarded as the major player in the marketplace. The company's analytic software portfolio is available through three main channels: Tableau Desktop, Tableau Server, and Tableau Online. Tableau connects to hundreds of data sources and is available on-prem or in the cloud. The vendor also offers embedded analytics capabilities, and users can visualize and share data with Tableau Public. Tableau is publicly traded and headquartered in Seattle, Washington.
Microsoft is one of a handful of major players in enterprise BI and analytics. The company's flagship platform, Power BI, is cloud-based and delivered on the Azure Cloud. On-prem capabilities also exist for individual users or when power users are authoring complex data mashups using in-house data sources. Power BI is unique because it enables users to do data preparation, data discovery, and dashboards with the same design tool. The platform integrates with Excel and Office 365, and has a very active user community that extends the tool's capabilities.
Founded in 2010, Domo was designed to provide access to data without the requirement of IT involvement. Their platform can monitor sales and inventories in real time, and integrate with Salesforce, Google Analytics, Box, LinkedIn, Instagram, among others. Their native data source connectors exceed 300, and their Workbench feature allows you to move on-premise data security using their software. Their platform is highly customizable, and their Analyzer feature can be tailored to filter out unnecessary information.
Qlik offers a broad spectrum of BI and analytics tools, which is headlined by the company's flagship offering, Qlik Sense. The solution allows organizations to combine all their data sources into a single view. The in-memory engine and associative analytics indexes every possible relationship to data, and the platform is available on-prem (Qlik Sense Enterprise) or in the cloud (Qlik Sense Cloud). Qlik's product portfolio is rounded out by its Qlik Analytics Platform (embedded and custom tools), and Qlik View, the company's first-generation data discovery tool. Qlik was acquired by Thoma Bravo in 2016.
MicroStrategy is a publicly traded BI provider that provides out-of-the-box gateways and native drivers that connect to any enterprise resource, including databases, mobile device management (MDM) systems, enterprise directories, cloud applications, and physical access control systems. The MicroStrategy Platform enables developers and administrators to simplify and accelerate processes at every level of an analytics deployment. A built-in metadata repository stores and catalogs logical business definitions of enterprise data and forms reusable building blocks for every report, dashboard, and application.
Sisense is a global business analytics software company with offices in New York City, Phoenix, Tokyo, and Tel Aviv. The company's BI software makes it easy for organizations to reveal business insight from complex data in any size, and from any source. Sisense allows users to combine data and uncover insights in a single interface without scripting, coding or assistance from IT. Their BI and analytics platform is sold as a single-stack solution with a backend for preparing and modeling data. It also features robust analytical capabilities, and a front end for dashboarding and visualization.
Looker offers a BI and data analytics platform that is built on LookML, the company's proprietary modeling language. Looker connects to any relational database like Amazon Redshift or Google BigQuery, and automatically generates data models for specific schemas. Users can refine the models to reflect company-specific metrics and business logic to build KPI dashboards and departmental reports. Looker also offers an embedded analytics platform, Powered by Looker.
BOARD combines business intelligence, performance management, and predictive analytics into one platform. As a result, any change to data, data models, security profiles or business rules is immediately propagated to every application. The solution provides all the tools required to create and update databases, data presentations, analyses, and process models. The company also offers BOARD Cloud, a SaaS version of the platform, backed by Microsoft Azure.
Birst offers a cloud-based analytics solution that connects an organization using a network of interwoven virtualized BI instances. The provider's flagship product is its Networked BI platform. The tool features an adaptive user experience, multi-tenant cloud architecture, user data tier, and a completely virtualized data ecosystem. These capabilities enable use of BI across multiple regions, product lines, departments, and customers. Birst was acquired by Infor April 2017.
GoodData provides an integrated set of data management and analytics tools inside a single product. The solution enables users to embed applications and workflows so they can bypass data discovery and do analysis. The company was founded by Roman Stanek in 2007. Based in San Francisco, California, GoodData has been a regular inclusion in many of the top analyst reports and is a major player in embedded analytics.

Latest posts by Timothy King
(see all)