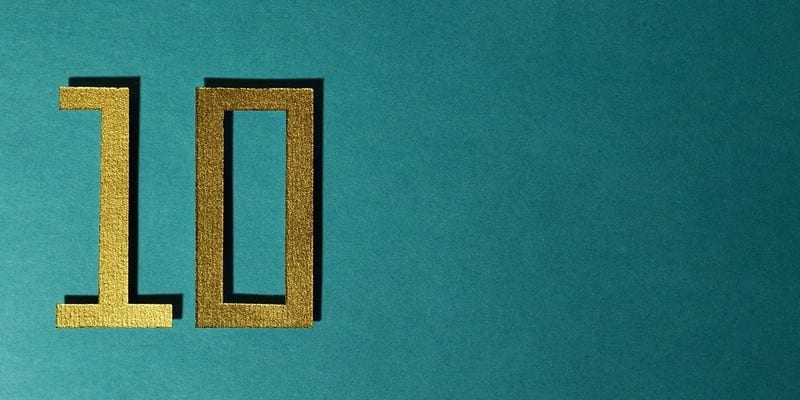 These providers have recently been named major players in data and analytics service providers for 2021 by analyst house Gartner, Inc.
Data and analytics service providers are helping to shape the future of information technology. Businesses require data solutions that can serve any number of different use cases, and in the case of data analytics services, can range from consulting to deployment assistance and much more. The firms listed here have global footprints and their consulting services are some of the most robust in the industry. Still, choosing the provider(s) that are right for your specific situation can be a daunting task.
The following providers have recently been named leaders in the 2021 Gartner Magic Quadrant for Data and Analytics Service Providers. The report, which highlights and scores the top products in the industry, features these four tools as being cornerstones in the space. Each provider's market share and product portfolios differ, which is what makes them interesting to the wider audience of data consumers. Niche and emerging vendors can only hope to replicate the kind of market presence that these providers have earned over a sustained period of time. Here we provide a brief blurb about each and links to product details so you can learn more.
Deloitte is a collection of professionals belonging to independent firms that provide audit and assurance, consulting, risk and financial advisory, risk management, tax, and related services to select clients. Each member arm provides services in particular geographic areas and act as separate and independent entities. Deloitte offers services to many of the world's most prominent brands, including many in the Fortune 500.
Accenture provides services in strategy, consulting, digital, technology, and operations. The firm has partnerships with three-quarters of the Fortune Global 500 and specialization in more than 40 separate industries. The provider uses a proprietary architecture to combine its capabilities, as well as organizations such as MIT and Singularity to uncover insights. Accenture touts more than 200,000 employees that serve enterprise clients in 120 countries.
Ernst & Young (EY) is a global professional services company and one of the "big four" accounting firms. EY offers four main service lines, including assurance (financial audit and accounting), tax, advisory, and transaction advisory services. EY refers to the global organization, but the whole is made up of member firms that act as separate entities. The provider touts more than 190,000 people from a number of disciplines.
KPMG is a professional services company based in the Netherlands. The firm employs 189,000 people and has three main service lines, including financial audit, tax, and advisory. Its tax and advisory services are divided further into more distinct service groups. KPMG's support services include finance, HR, IT, and facilities. The provider is made up of a network of independent member companies, and clients range from corporations to public sector agencies.
IBM Global Business Services is the professional services wing of IBM. It's made up of business and technology experts and includes two major divisions: IBM Global Business Services and IBM Global Technology Services. IBM utilizes its breadth of experience in cognitive, automation, and cloud to help its customers in the BI and analytics marketplace, both as a technology provider and consultancy.
Tata Consultancy Services offers a focus on business process transformation, AI-based asset delivery and upskilling, with data and analytics organized under the company's Analytics and Insights Services line. The provider has also developed an integrated set of assets for both data and analytics and are contextualized by vertical-specific business processes. Its investment in industry-specific data and analytics offerings is a key driver as well.
PricewaterhouseCoopers (PwC) is the second-largest professional services firm in the world. The company is made up of a network of firms located in nearly 160 countries. According to Forbes, PwC is the fifth-biggest company in the United States. PwC's professional services include audit and assurance, tax, and consulting that cover cybersecurity and privacy, human resources, deals, and forensics.
Infosys is a global consulting, technology, and outsourcing firm focused on digital transformation. The provider touts clients in more than 50 countries and has 187,000 employees. Its main offerings are strategic consulting, operational leadership, and the co-creation of technology products, namely in the fields of mobility, sustainability, big data and cloud computing. Infosys has 85 sales and marketing offices and 100 development centers as well.
Capgemini is a consultancy specializing in technology services and digital transformation. The firm's main offerings include strategy and operations support. Capgemini touts more than 200,000 team members in 40 countries. The firm's regional operations include North and South America, Northern Europe, and Asia Pacific and Central and Southern Europe. Capgemini offers its services through four main channels: consulting, technology, outsourcing, and local professional services.
Cognizant is a professional services company that offers an industry-based consultive approach. It offers information technology, information security, consulting, ITO and BPO services. These include business and technology consulting, systems integration, application development and maintenance, IT infrastructure services, artificial intelligence, digital engineering, analytics, business intelligence, data warehousing, customer relationship management, supply chain management, and more.