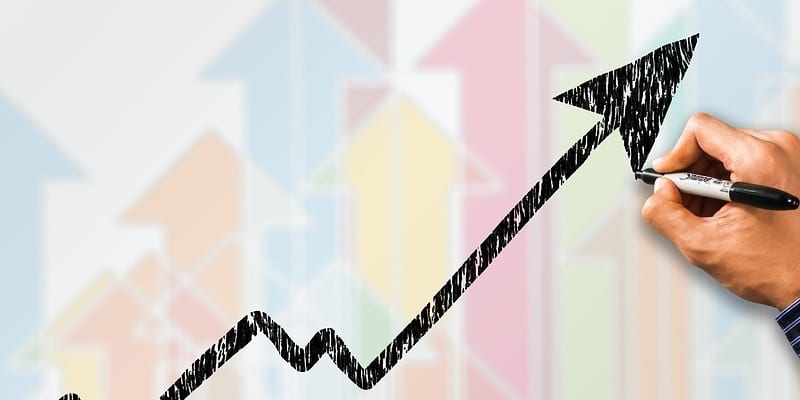 Part of selecting the best self-service business intelligence software platform for your organization is making sure it aligns to business objectives. There a wide variety of great self-service business intelligence solutions out there that focus on a specific use case or niche in the market. However, just because a specific set of capabilities works for one organization does not necessarily mean it will make do for another. The first step in the vendor selection process is to identify those providers whom offer products for your environment specifically. This ensures the best-fit and an excellent launch point for future deployments.
One place to begin your search for the best self-service business intelligence software platform is G2 Crowd, a technology research site in the mold of Gartner, Inc. that is backed by more than 400,000 user reviews. G2 provides a handy Crowd Grid for self-service business intelligence that is broken down by deployment size and includes small business, mid-market and the enterprise. This is an excellent starting point to purchasing the right solution and one we definitely recommend. The standings rotate on a rolling basis so check back often if you are in-market. These are the eight self-service business intelligence platforms included in G2's Crowd Grid that we think you should consider first for any enterprise deployment.
Tableau offers an expansive visual BI and analytics platform, and is widely regarded as the major player in the marketplace. The company's analytic software portfolio is available through three main channels: Tableau Desktop, Tableau Server, and Tableau Online. Tableau connects to hundreds of data sources and is available on-prem or in the cloud. The vendor also offers embedded analytics capabilities, and users can visualize and share data with Tableau Public. Tableau is publicly traded and headquartered in Seattle, Washington.
Sisense is a global business analytics software company with offices in New York City, Phoenix, Tokyo, and Tel Aviv. The company's BI software makes it easy for organizations to reveal business insight from complex data in any size, and from any source. Sisense allows users to combine data and uncover insights in a single interface without scripting, coding or assistance from IT. Their BI and analytics platform is sold as a single-stack solution with a backend for preparing and modeling data. It also features robust analytical capabilities, and a front end for dashboarding and visualization.
Qlik offers a broad spectrum of BI and analytics tools, which is headlined by the company's flagship offering, Qlik Sense. The solution allows organizations to combine all their data sources into a single view. The in-memory engine and associative analytics indexes every possible relationship to data, and the platform is available on-prem (Qlik Sense Enterprise) or in the cloud (Qlik Sense Cloud). Qlik's product portfolio is rounded out by its Qlik Analytics Platform (embedded and custom tools), and Qlik View, the company's first-generation data discovery tool. Qlik was acquired by Thoma Bravo in 2016.
Information Builders is a New York-based solution provider that offers a wide range of BI and data management software tools. The company's WebFOCUS platform features self-service analytics and data discovery, a visual discovery insight mode, predictive capabilities, and more. WebFOCUS can deploy secure applications to millions of users, and governance functionality enables metadata-driven delivery across an organization. The platform also extends beyond dashboards for executives and analysts by operationalizing data and analytics for line-of-business users.
Alteryx is a publically traded self-service analytics software company that specializes in data preparation and data blending. Alteryx Analytics allows users to organize, clean, and analyze data in a repeatable workflow. Business analysts find this tool particularly useful for connecting to and cleansing data from data warehouses, cloud applications, spreadsheets and other sources. The platform features tools to run a variety of analytic jobs (predictive, statistical, spatial) inside a single interface.
SAP offers a broad range of BI and analytics tools in both enterprise and business-user driven editions. The company's flagship BI portfolio is delivered via on-prem (BusinessObjects Enterprise), and cloud (BusinessObjects Cloud) deployments atop the SAP HANA Cloud. SAP also offers a suite of traditional BI capabilities for dashboards and reporting. The vendor's data discovery tools are housed in the BusinessObjects solution, while additional functionality, including self-service visualization, are available through the SAP Lumira tool set. SAP is popularly chosen as a company-wide BI standard, especially if an organization also plans to use the company's application offerings.
Oracle offers a broad range of BI and analytic tools that can be deployed on-prem or in the Oracle Cloud. The company offers traditional BI capabilities inside its Business Intelligence 12c solution. Oracle Data Visualization provides more advanced features, and allows users to automatically visualize data as drag-and-drop attributes, charts, and graphs. The tool also enables users to save snapshots of an analytical moment-in-time via story points. Oracle has greatly expanded their feature capabilities in recent years to include data discovery and data science tools as well.
Looker offers a BI and data analytics platform that is built on LookML, the company's proprietary modeling language. Looker connects to any relational database like Amazon Redshift or Google BigQuery, and automatically generates data models for specific schemas. Users can refine the models to reflect company-specific metrics and business logic to build KPI dashboards and departmental reports. Looker also offers an embedded analytics platform, Powered by Looker.