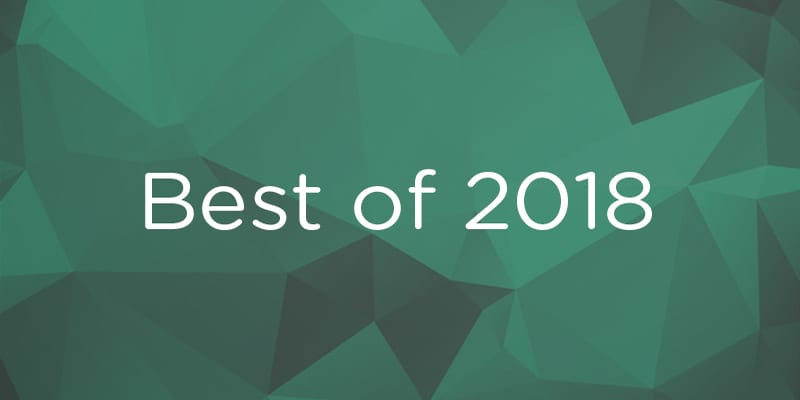 The marketplace for the best analytics and business intelligence platforms is mature and crowded with excellent software tools for a variety of use cases, verticals, deployment methods and budgets. Traditional business intelligence providers continue to offer dashboard and reporting capabilities that have remained staples to the market since widespread adoption of data analytics began more than a decade ago. Disruptive newcomers are bringing new technologies to the table so that organizations can take full advantage of data.
There are very large providers we refer to as 'mega-vendors', like Microsoft, Tableau, Qlik, SAP, and IBM. There are also lesser-known innovators with interesting products that play in niche areas, such as ThoughtSpot, Logi Analytics, Pyramid Analytics, and ClearStory Data. In an attempt to assist you with what can become a daunting task of selecting the right product, these are the top-28 best analytics and business intelligence platforms for 2018.
Shortly after going public in the first quarter of 2017, Alteryx acquired data science tools provider Yhat. The company followed up on that acquisition by launching Alteryx Promote, a component that enables data scientists to deploy predictive models directly into business systems. Alteryx offers an expansive platform with many noteworthy analytic features, and their foray into data science tools figures to be a boon to citizen data scientists.
Birst received among the four-highest scores in four of the five use cases assessed in last year's Gartner Critical Capabilities report. The company's Fall 2017 Networked BI update featured enhancements to connectivity, data transformation, networking, interactivity, and administration. Birst is a cloud-first BI and analytic offering, and their merger with Infor figures to bring considerable punch to the platform in the months ahead.
BOARD is offered on-prem or in the cloud, and the platform unifies any data source into a single logical view. BOARD is based on a proprietary data management technology called HBMP that was designed to enhance the performance of in-memory computing. The company's flagship solution offers two authentication layers and advanced security management so users can delegate security administration to other key users. BOARD was founded in 1994 and has customers across many industries.
ClearStory Data's product offers ways for organizations to discover, prepare, and blend data from structured and unstructured sources. ClearStory's Data Inference tool automates the data preparation process for any data source by inferring semantics in business data, reading values, and automating transformations. The platform is an excellent choice for organizations keen on data access and integration. Users also report that the software is easy to use. However, ClearStory lacks hybrid connectivity, and small deployment sizing may be an issue for larger organizations.
Datameer has moved away from traditional BI and analytic functionality over the last few years. However, the provider has emerged as a major player in the big data analytics market. Datameer is recommended for organizations whose main challenge is data curation or discovery, and their platform is great for those who have complex analytic requirements on big data. The company recently added dynamic visuals to their flagship analytics tool, and a new AWS-based data preparation platform allows organizations to process data closer to where it lives.
Founded in 2010, Domo was designed to provide access to data without the requirement of IT involvement. Their platform can monitor sales and inventories in real time, and integrate with Salesforce, Google Analytics, Box, LinkedIn, Instagram, among others. Their native data source connectors exceed 300, and their Workbench feature allows you to move on-premise data security using their software. Their platform is highly customizable, and their Analyzer feature can be tailored to filter out unnecessary information.
Exago BI is completely web-based and a prime embedded solution for software companies looking to provide ad hoc reporting, dashboards and business analysis to their clients. Integration with web based SaaS and or on-prem applications allows non-technical users to create reports and dashboards with no IT intervention. Exago BI offers a wide variety of advanced features including interactive data visualizations, geo-maps, drilldowns, user-defined formulas, and data merging into predefined templates.
Hitachi Vantara's Pentaho data platform is unique because it encompasses data integration and BI and analytic capabilities. The company unveiled Pentaho 8 in last year, adding support for Spark and Kafka to improve stream processing. The update also included security feature add-ons and a way for users to match compute resources with business demands in real-time. Organizations are increasingly deploying Pentaho for embedded use cases. However, self-contained ETL and integration, data preparation, data storage, and security make this tool an excellent choice for companies that want to implement only a single product.
IBM has made real strides to modernize its analytic offerings, and with great success. Cognos remains one of the most widely adopted BI platforms in the enterprise, and Watson Analytics is on the cutting edge of AI-influenced tools. IBM's BI software can be deployed both on-prem or as a hosted solution via the IBM Cloud. The company's complete analytics portfolio also includes its SPSS Predictive Analytics, IBM Data Science Experience, and IBM Planning Analytics tools.
icCube's embedded analytics platform is flexible and features a multi-tenant architecture. It also takes future growth into account, offering scalable functions and widgets. OEMs may find the white labeling, on-the-fly authentication, and authorization capabilities particularly attractive. icCube should be a top consideration for organizations moving toward production-oriented analytics.
Information Builders received a growth equity investment from Goldman Sachs last year. The company unveiled feature enhancements to InfoSearch, Omni Data Quality Workbench, prescriptive analytics, and usage monitor shortly after. In October 2017, Information Builders released a new set of analytic accelerators aimed at reducing the time it takes to deploy the WebFOCUS platform. For organizations looking to enhance governed data discovery, Information Builders is an excellent choice. However, ease of use and slower than average product development are factors to consider.
Logi Analytics specializes in embedding modern BI and analytics within applications. The company improved its self-service capabilities during the last year, and customer support is a strength of the platform. However, Logi does not offer a cloud-specific version of their BI and analytics platform, and advanced analytics capabilities are lackluster. The Virginia-based software provider was acquired by Marlin Equity Partners in November 2017.
After raising significant funding led by Google's venture capital arm in last year, Looker added a slew of new features to its flagship analytics tool. The company made version 5 of the platform available in October 2017, and updated the data integration capabilities in Powered by Looker shortly after. Looker uses a secure connection to query a data warehouse directly, and puts the answer in an encrypted, local disk cache that is stored for a maximum of 30 days. As a result, the Looker platform pairs well with a robust governance infrastructure for security-minded organizations.
Microsoft offers perhaps the most robust BI and analytic product portfolio of any provider in the world. The company's Power BI platform is offered in 'desktop' and 'premium' versions, and connects to Excel spreadsheets, on-prem data sources, big data, streaming data, and cloud services. Microsoft enables organizations ease of use when running complex data analysis, and cost is a major strength of the platform. However, its cloud-only approach and inability to handle very large data volumes is a caution buyers should be aware of.
The MicroStrategy tool merges self-service data preparation and visual data discovery in an enterprise BI and analytics platform. The company released a new Dossier feature in its most recent product update that brings together data from across an organization in intuitive, interactive analytical applications. Ease of use is not a strength of MicroStrategy's expansive BI toolset. However, the company offers a rock-solid BI platform that is trusted in the enterprise sphere, and a new free desktop version of the platform is a great way for users who are curious about the solution to give it a try.
Oracle offers traditional reporting and dashboards via the Business Intelligence 12c tool. Modern product capabilities are included in Oracle Data Visualization, which provides advanced data visualization, data preparation, self-service, and advanced analytics. The company's Big Data Discovery feature set is a Hadoop-based data science platform that supports both on-prem and web-based authoring. Oracle's software is largely available in both desktop and cloud versions. However, organizations that are not already "Oracle shops" may have trouble with deployment.
Phocas Software provides many traditional BI and analytic capabilities, and the included Database Designer allows for data integration out-of-the-box. However, the platform lacks advanced analytic features, and there is virtually no mention of big data on the company's website or support materials. Access to the application is available on any HTML5 web browser, including on mobile, and governed data analytics options are available with all deployment options. Still, Phocas is probably best left for medium-sized enterprise companies or organizations implementing BI for the first time.
Pyramid Analytics 2018 offers multiple AI engines and language support (R, Python, TensorFlow, Weka, MLIB, SAS runtime and others), which enables organizations to integrate machine learning algorithms into their data activities. Users can write and share their own calculations and algorithms, or use existing algorithms from an online marketplace available within the product. Tight Microsoft integration is a boon to certain environments, and BI Office was recently updated with a similar framework for SAP. However, such reliance on Microsoft hampers relevance for wider range of use cases.
Qlik recently added a number of updates to Qlik Sense. The solution now includes several new visualization types, including a Box Plot, Distribution Chart, and Histogram that allows users to make better sense of their data. Users will also be able to apply custom coloring to particular data values within master dimensions. The updated tool provides smart data preparation capabilities so users can load, transform and enrich their data without the need for scripting. Qlik is noted as one of the top tools due to rapid deployment and a robust partner network.
SAP's wide variety of BI and analytics tools are available through a number of deployment channels. As a result, the company's legacy BI functionality can be integrated into its newer offerings for modern use cases. SAP is available on-prem and in the cloud via its own HANA cloud platform. Organizations typically deploy SAP via a 'vendor stack', which, in this scenario where product offerings are so far advanced, is not a major issue. According to analyst house Gartner, Inc., product quality is a problem given the company's attempt at developing two parallel product lines (BusinessObjects Enterprise, BusinessObjects Cloud). However, SAP remains a rock solid choice for enterprise organizations in a crowded marketplace.
SAS is a major player in enterprise BI and analytics software. The company's advanced and predictive analytic technologies, which include forecasting, text analytics, and decision trees, are excellent. Data scientists can extend these capabilities using the integrated Visual Statistics tool. SAS caters to a wide range of verticals, and users particularly enjoy ease of use in accessing Hadoop and NoSQL data. However, the platform's UI is lacking, and interoperability between separate SAS products could be better. The hope is that its expanded Viya rollout will help to quell some of these issues.
Sisense offers a single platform that runs on in-chip technology for visual data discovery on web-based dashboards. Due to unique technology and an emphasis on end-user experience, Sisense is most appropriate for organizations that want to analyze large amounts of data from multiple sources. The company's OEM partner network is strong, and users report high praise for customer experience. The ability for organizations to white label Sisense and use APIs to extend analytic content are also major value-adds.
After what Bloomberg referred to as a 'rocky' 2016, Tableau added subscription pricing to its entire line of BI and analytic products. According to analyst house Gartner, Inc., maturity in the BI marketplace has placed increasing pressure on the vendor to expand its investment large-scale enterprise deployments. Tableau features a rich visual user experience, and flexible deployment options on-prem or in the cloud are a big plus. However, many of the promised enterprises capabilities are a work in progress, and software pricing models remain complex.
TARGIT offers a modern BI and analytics platform that includes built-in data integration. The solution runs securely on-prem, in the cloud or in a hosted environment. TARGIT Decision Suite supports all major relational and multidimensional database technologies. The vendor has added a slew of product enhancements in recent months, and features a long list of support content and community resources. TARGIT is a rock solid option for organizations in need of an all-encompassing platform for data integration, data discovery, and analytics.
ThoughtSpot's analytics platform is heavily influenced by artificial intelligence and automation. While it may seem complex, ease of use is actually a strength of the product. It features a full-stack architecture and intuitive insight generation capabilities via the in-memory calculation engine. A distributed cluster manager provides customizable scaling options, and support for existing ETL solutions ensures proper connectivity to desired data sources.
TIBCO Software offers what is perhaps the most feature-rich BI and analytics portfolio of any provider in the space. In addition the traditional BI functionality offered in Jaspersoft, Spotfire provides expert users with the capabilities they need to run complex analysis. Spotfire users report satisfaction with the integration of TIBCO's data science tools, and a growing user community helps to offset what some see as an increasingly complex product to use. However, license costs are a barrier to deployment. As a result, organizations commonly utilize other BI and analytic tools alongside TIBCO.
Yellowfin has high customer ratings for ease of use and feature functionality. The company's data platform is a viable option for organizations that wish to deploy BI and analytics in the cloud. The most prominent use case for Yellowfin is embedded BI, and the tool offers a completely web-based user interface. Yellowfin is an ideal option for midsized organizations, while the platform offers some of the best social sharing and collaboration features of any of the tools in the marketplace.
Zoomdata touts a number of unique and interactive product capabilities, spanning fast visual analytics and 'data sharpening'. The Zoomdata platform is purpose-built for big data by using native APIs and leveraging source-specific functionality. Analytic features can also be embedded or extended via white labeling or the Javascript API. All of the solution's front end controls are available through published APIs, and Zoomdata can be deployed on-prem or in the cloud.

Timothy covers BI and data analytics at Solutions Review. He is a recognized thought leader and influencer in the enterprise middleware space. Timothy has also been named a top-75 global business journalist by Richtopia.

Latest posts by Timothy King (see all)