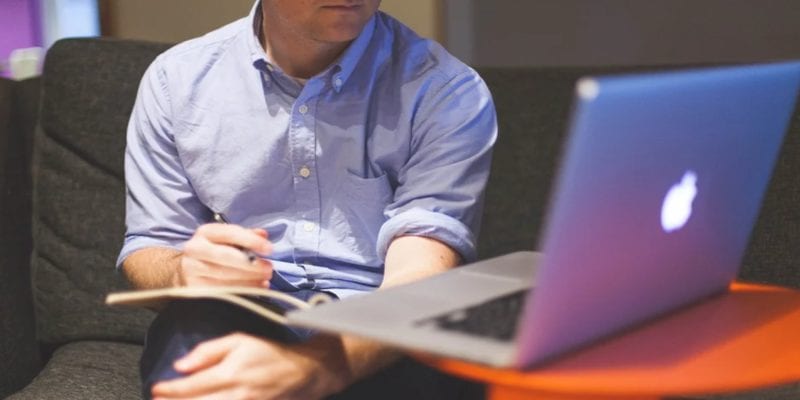 The editors at Solutions Review have compiled this list of the best business analytics courses and online training to consider.
Business analytics refers to the process by which organizations use statistical methods and software for analyzing data. Some of the key processes included data mining, predictive analytics and statistical analysis in order to transform and present data as a means to enhance decision-making. More data is available to businesses than ever before, which is why business analytics is a massively growing field. Modern business analytics software tools let users with little to no technical background pilot tools that can automate much of the process.
With this in mind, we've compiled this list of the best business analytics courses and online training to consider if you're looking to grow your data analytics skills for work or play. This is not an exhaustive list, but one that features the best business analytics courses and training from trusted online platforms. We made sure to mention and link to related courses on each platform that may be worth exploring as well. Click Go to training to learn more and register.
Platform: Coursera
Description: This course introduces students to the science of business analytics while casting a keen eye toward the artful use of numbers found in the digital space. The goal is to provide businesses and managers with the foundation needed to apply data analytics to real-world challenges they confront daily in their professional lives. Students will learn to identify the ideal analytic tool for their specific needs; understand valid and reliable ways to collect, analyze, and visualize data; and utilize data in decision making for their agencies, organizations or clients.
Related paths/tracks: Business Analytics for Decision Making, Foundations of strategic business analytics, Excel Basics for Data Analysis
Platform: Ed2Go
Description: Give yourself an employment advantage by developing analytical skills that are consistently in high demand. This course will teach you powerful quantitative methods that will have you making better, more informed, and more effective business decisions. The days of making critical business decisions by instinct or coin toss are long gone. If you are planning a career in business, you cannot afford to miss this course!
Platform: edX
Description: In this course, part of both the Digital Leadership and Digital Product Management MicroMasters programs, you will learn the tools and techniques to become a data-driven or "evidence-based" manager. You will learn the process of reframing a business question as a data question, reasoning about what data might be of assistance and how to obtain it, integrating and cleaning the data, performing the analysis, deriving and communicating insights from the analysis, and building the managerial culture to operate in this way and create competitive advantages from enterprise data.
Related paths/tracks: Data, Models and Decisions in Business Analytics, Executive Education Course: Business Analytics Fundamentals for Leaders, Optimization Methods for Business Analytics, Data Analytics for Business, Introduction to Data Analytics for Managers
Platform: Intellipaat
Description: Intellipaat's Master's in Business Analytics nline program is led by SMEs from top companies around the globe. The course trainers will help you master the concepts and skills required to become a certified business analyst. They will teach you the core concepts of business analytics, including BABOK, planning stakeholder engagement, and more.
Related paths/tracks: Foundation Course in Business Analytics with IBM, Business Analyst Training
Platform: LinkedIn Learning
Description: In this introductory overview, economist and author John Johnson shows leaders and executives how to use analytics to make data-driven decisions and gain a competitive advantage. First, see examples of real-life analytics in action. Then explore the differences between predictive and prescriptive analytics, and find out how to formulate questions—a process that can be almost as revealing as finding the answers. John then shows how to collect, clean, and aggregate data from different sources across your organization, and identify when data is flawed.
Related path/track: Learning Digital Business Analysis
Platform: Mindmajix
Description: This course lets students experience real-time implementation of business analytics using R programming. It features knowledge on the various sub-setting methods in R, R for the analysis, functions used in R for data inspection, an introduction to spatial analysis in R, R classification rules for decision trees, advanced analytics, and data analysis with R. You will also get an exposure to industry-based real-time projects in various verticals.
Platform: Pluralsight
Description: This course introduces the work of business analysis, explores who undertakes business analyst functions, and the type of skills necessary to conduct business analysis successfully. Then, attention turns to needs assessment, where problems and opportunities are identified, organizational ability to respond is assessed, recommendations for action are developed, feasibility is weighed for various options, best options are selected, and business cases for action are developed.
Related path/track: Excel: An Analytics Superhub
Platform: Simplilearn
Description: This course teaches you the basic concepts of data analysis and statistics to help data-driven decision making. This training introduces you to Power BI and delves into the statistical concepts that will help you devise insights from available data in order to present your findings using executive-level dashboards.
Related paths/tracks: CCBA Certification Training, Introduction to Business Analysis, CBAP Certification Training Course
Platform: Skillshare
Description: Business analytics and data science have become important skills across all industries. Knowing both how to perform analytics, as well as, sense checking analyses and understanding concepts is key in making decisions today. In this class, we will use freely and openly available Python libraries including Jupyter, NumPy, SciPy, Pandas, MatPlotLib, Seaborn, and Scikit-Learn and you will also learn how to quickly learn new libraries.
Related path/track: Statistics 001 for Business Analytics and Data Science
Platform: Udacity
Description: In this program, you'll learn foundational data skills that apply across functions and industries. You'll learn to analyze data and build models with Excel, query databases using SQL, and create informative data visualizations with Tableau.
Related paths/tracks: Predictive Analytics for Business, Data Science for Business Leaders, A/B Testing for Business Analysts, Intro to Data Analysis
Platform: Udemy
Description: If you are aiming for a career as a data scientist or business analyst then brushing up on your statistics skills is something you need to do. This course includes real-world examples of business challenges to show you how you could apply this knowledge to boost your career. At the same time, you will master topics such as distributions, the z-test, the Central Limit Theorem, hypothesis testing, confidence intervals, statistical significance, and many more!
Related paths/tracks: Introduction to Business Analytics 2020, Business Analytics Course 2020, Tableau for Business Analytics and Marketing
Solutions Review participates in affiliate programs. We may make a small commission from products purchased through this resource.

Latest posts by Timothy King
(see all)