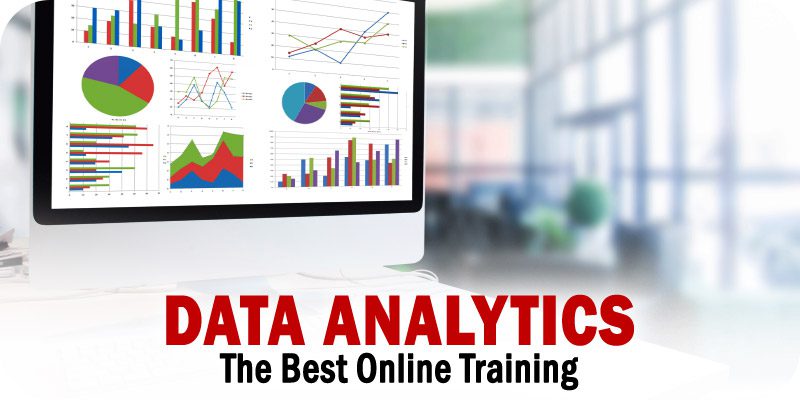 The editors at Solutions Review have compiled this list of the best data analytics courses and online training to consider taking.
Data analytics is a data science. The purpose of data analytics is to generate insights from data by connecting patterns and trends with organizational goals. Comparing data assets against organizational hypotheses is a common use case of data analytics, and the practice tends to be focused on business and strategy. Data analytics deals less in AI, machine learning, and predictive modeling, and more with viewing historical data in context.
With this in mind, we've compiled this list of the best data analytics courses and online training to consider if you're looking to grow your data analytics skills for work or play. This is not an exhaustive list, but one that features the best data analytics courses and training from trusted online platforms. We made sure to mention and link to related courses on each platform that may be worth exploring as well.
The Best Data Analytics Courses
Platform: edX
Description: Gain essential skills in today's digital age to store, process, and analyze data to inform business decisions. In this course, part of the Big Data MicroMasters program, you will develop your knowledge of big data analytics and enhance your programming and mathematical skills. You will learn to use essential analytic tools such as Apache Spark and R. By the end of this course, you will be able to approach large-scale data science problems with creativity and initiative.
More "Top-Rated" edX paths: Introduction to Data Analytics for Managers, Data Analytics for Business, Effective Digital Transformation with Data Analytics Projects
GO TO TRAINING
Platform: Udacity
Description: In this program, you'll learn foundational data skills that apply across functions and industries. You'll learn to analyze data and build models with Excel, query databases using SQL, and create informative data visualizations with Tableau. This is an introductory program and has no prerequisites. In order to succeed, Udacity recommends having experience using a computer and being able to download and install applications.
More "Top-Rated" Udacity paths: Become a Data Analyst, Predictive Analytics for Business, Data Visualization
GO TO TRAINING
Platform: DataCamp
Description: In this course, you'll develop employable analyst skills as you learn how to use time-saving keyboard shortcuts, convert and clean data types including text, times, and dates, and build impressive logic functions and conditional aggregations. Through hands-on practice, you'll learn over 35 new Excel functions, including CONCATENATE, VLOOKUP, and AVERAGEIF(S), and work with real-world Kickstarter data as you use your new-found Excel skills to analyze what makes a successful project.
GO TO TRAINING
Platform: LinkedIn Learning
Description: In this course, Robin Hunt defines what data analytics is and what data analysts do. She then shows how to identify your data set—including the data you don't have—and interpret and summarize data. She also shows how to perform specialized tasks such as creating workflow diagrams, cleaning data, and joining data sets for reporting.
More "Top-Rated" LinkedIn Learning paths: Data Analytics for Business Professionals, Data Visualization for Data Analysis and Analytics, Introduction to Business Analytics, Business Analytics Foundations: Predictive, Prescriptive, and Experimental Analytics
GO TO TRAINING
Platform: Coursera
Description: This Specialization provides an introduction to big data analytics for all business professionals, including those with no prior analytics experience. You'll learn how data analysts describe, predict, and inform business decisions in the specific areas of marketing, human resources, finance, and operations, and you'll develop basic data literacy and an analytic mindset that will help you make strategic decisions based on data. In the final Capstone Project, you'll apply your skills to interpret a real-world data set and make appropriate business strategy recommendations.
More "Top-Rated" Coursera paths: Excel to MySQL: Analytic Techniques for Business Specialization, Data Analysis and Presentation Skills: the PwC Approach Specialization, Data Analysis with Python
GO TO TRAINING
Platform: Pluralsight
Description: This course covers everything from the basic concepts of data analysis, to data warehouse design and data visualization principles. If you're looking for a career change or already making your way into the world of transforming data into value, this course will help you understand all of the key concepts and get some hands-on skills, while being directed to where you can dig in deeper when you find something you're interested in. If you're already working in the data world, you can use this course as a reference.
More "Top-Rated" Pluralsight paths: Big Data Analytics with Tableau
GO TO TRAINING
Platform: Edureka
Description: A self-paced course that helps you to understand the various statistical techniques from the very basics and how each technique is employed on a real-world data set to analyze and conclude insights. Statistics and its methods are the backend of data science to "understand, analyze and predict actual phenomena". Machine learning employs different techniques and theories drawn from statistical and probabilistic fields.
More "Top-Rated" Edureka paths: Data Analytics with R Certification, Analytics for Retail Banks
GO TO TRAINING
Platform: Udemy
Description: This course starts with an introduction to the world of data. Context is critical, and it most definitely applies to learn how to work with data. Next, you'll learn about the technical processes that encompass the lineage of data. This section will enable you to internalize the concept of a data pipeline, and start building up a lexicon and literacy for how data moves from collection to analysis. Finally, you'll see a step-by-step learning roadmap to become a practitioner of data analytics. In this section, you'll gain access to the recommended steps to take after this course, and career paths that are most relevant.
More "Top-Rated" Udemy paths: Statistics for Business Analytics and Data Science A-Z, SQL – MySQL for Data Analytics and Business Intelligence, AWS Certified Data Analytics Specialty 2020 – Hands On!, Data Analytics: SQL for news, beginners and marketers
GO TO TRAINING
Platform: Simplilearn
Description: This data analytics course introduces beginners to the fundamental concepts of data analytics through real-world case studies and examples. You'll learn about project lifecycles, the difference between data analytics, data science, and machine learning; building an analytics framework, and using analytics tools to draw business insights.
More "Top-Rated" Simplilearn paths: Business Analytics Certification Training with Excel
GO TO TRAINING
Platform: ed2go
Description: Give yourself an employment advantage by developing analytical skills that are consistently in high demand. This course will teach you powerful quantitative methods that will have you making better, more informed, and more effective business decisions. The days of making critical business decisions by instinct or coin toss are long gone. If you are planning a career in business, you cannot afford to miss this course!
GO TO TRAINING
Platform: Intellipaat
Description: Intellipaat's data analyst training course in collaboration with Microsoft and IBM covers the skills required to be a certified data analyst. You will learn multiple data analytics courses like data science, R programming, Tableau, SAS, MS Excel, and SQL database, etc. Through this data analyst online training, you will master all the necessary tools and technologies that are involved in the field of data analysis.
More "Top-Rated" Intellipaat paths: Business Analyst Master's Course
GO TO TRAINING
Solutions Review participates in affiliate programs. We may make a small commission from products purchased through this resource.

Latest posts by Timothy King
(see all)