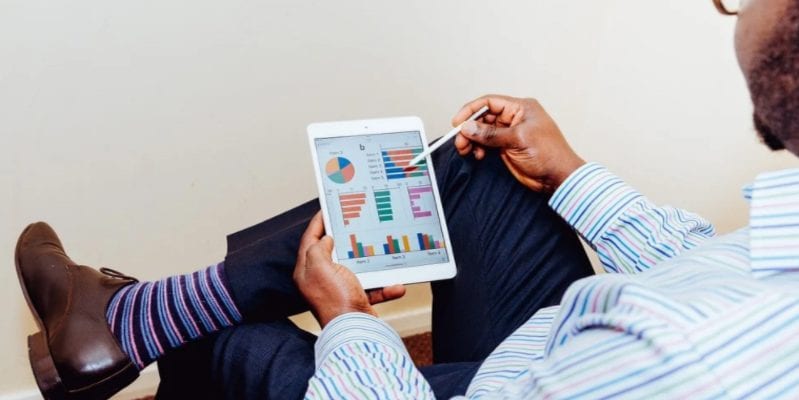 The editors at Solutions Review have compiled this list of the best data literacy courses and online training to consider.

Data literacy can be defined as the ability to communicate data in its proper context. In order to do this, one must form an understanding of data sources and constructs, as well as analytical methods and techniques that can be applied to data. Data fluency ensues when one can describe the use cases, applications, and resulting value from data. Data literacy training is a top priority among organizations currently racing to become more data-driven.

With this in mind, we've compiled this list of the best data literacy courses and online training to consider if you're looking to grow your data analytics skills for work or play. This is not an exhaustive list, but one that features the best data literacy courses and training from trusted online platforms. We made sure to mention and link to related courses on each platform that may be worth exploring as well.

Note: This resource contains the best data literacy courses and online training based on popularity and ability to add business value. The modules listed below feature online learning that should be useful in a wide variety of fields.
The Best Data Literacy Courses and Online Training
Platform: Udemy
Description: This top-rated training featuring noted instructor Olivier Maugain will show you how to understand and use the language of data. Very few online courses are taught by people with his professional track record. This module is organized into four main chapters, beginning with how to understand different data terminologies. It concludes with an extensive section dedicated to interpreting data.
GO TO TRAINING
Platform: Coursera
Description: This course will help lay the foundation of your healthcare data journey and provide you with the knowledge and skills necessary to work in the healthcare industry as a data scientist. You'll learn about the many facets to consider in healthcare and determine the value and growing need for data analysts in healthcare. You'll also learn about the Triple Aim and other data-enabled healthcare drivers, as well as different concepts and categories of healthcare data.
GO TO TRAINING
Platform: Pluralsight
Description: In this course, you will learn foundational knowledge of critical and analytical thinking. First, you will explore critical thinking and different pieces of this crucial skill. Next, you will discover the systematic approach of analytical thinking. Finally, you will see the combined skills of critical and analytical thinking, which help impact data-informed decision-making. When you're finished with this course, you will have an understanding of these crucial skills, which are crucial for organizations to capitalize on their data.
GO TO TRAINING
Platform: LinkedIn Learning
Description: In this course, join Barton Poulson as he focuses on the fundamentals of data fluency, or the ability to work with data to extract insights and determine your next steps. Barton shows how exploring data with graphs and describing data with statistics can help you reach your goals and make better decisions. Instead of focusing on particular tools, he concentrates on general procedures that can help you solve specific problems. Find out how to prepare data, explore it visually, and use statistical methods to describe it.
GO TO TRAINING
Platform: edX
Description: In Data Literacy Foundations, you will learn how critical thinking is an essential data literacy skill in today's data-driven world. You'll begin by considering how you use data every day, discussing the value of data and examining the transformation of data from analog to digital forms. Whether you wish to move into a data analytics role, or are in the process of upskilling your data literacy to expand your current role, this course will enhance and solidify your ability to work with data in the workplace.
Related path/track: Essentials of Data Literacy
GO TO TRAINING
Platform: Data Literacy Project
Description: The Data Literacy Project was launched by Qlik and includes founding partners Accenture, Cognizant, Pluralsight, the Chartered Institute of Marketing, and Data to the People – along with academic thought leaders. It touts the world's largest library of resource-based learning for data literacy. Start by taking an online assessment to gauge your level of data literacy, then move on to use the e-learning and educational modules to grow your skills.
GO TO TRAINING
Platform: Data Literacy
Description: Data Literacy Fundamentals is for anyone who is just getting started with data and who wants to feel more confident in their understanding of what data is, what it isn't, and what it's used for. Even those who are "data-phobic" are welcome to sign up and take this class. No experience is required, and you don't need to be familiar with any software programs other than how to navigate around a modern browser.
GO TO TRAINING
Platform: Kubicle
Description: Kubicle's Data Literacy Learning Plan lets students review and explore key principles of data analysis, before diving into advanced applications. The learning plan features three courses, including Introduction to Data and Databases, Thinking and Communicating with Data, and Planning a Data Driven Project. We recommend starting here.
GO TO TRAINING
Platform: Tableau Software
Description: Working with data is a sought-after professional skill and an increasingly necessary asset for people worldwide, but many are unsure how or where to start. Tableau's Data Literacy for All is a free eLearning program that provides data skills fundamentals, regardless of skill level. Learn foundational concepts at your own pace with 5+ hours of training. This course covers important topics to get you started.
GO TO TRAINING
Solutions Review participates in affiliate programs. We may make a small commission from products purchased through this resource.

Latest posts by Timothy King
(see all)