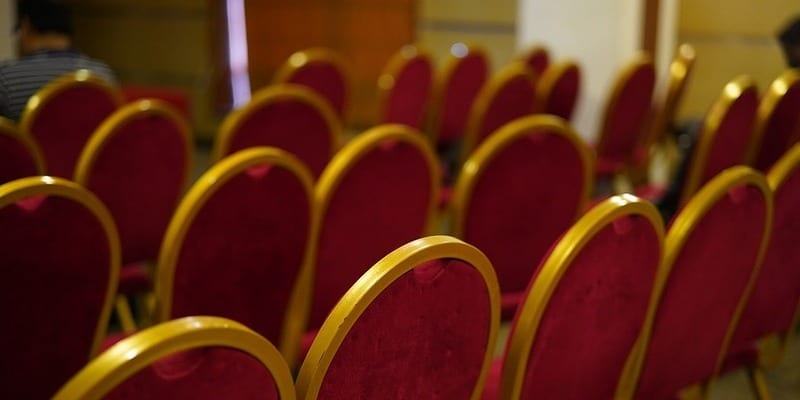 Data and analytics is one of the fastest-growing and highest-priority domains in the modern enterprise. The marketplace continues to be pushed forward by new tools and technologies, as well as increased adoption by organizations small and large. With revenue growth in the BI and data analytics space set to soar in the months and years ahead, it's no wonder that user conferences are becoming so popular. No matter your interest, industry or use case, there's likely an event for you.
We do our best to provide you with the best resources, including our own buyer's guides and best practices. Sometimes though, you need extra exposure, the kind you can only get in person.
We understand, and that's why we've scoured the web and created this list of 2019's most exciting data science (and machine learning) events and conferences to attend. If you're looking for top-notch keynotes, interesting speeches, best practice demos, and legitimate networking opportunities, fill your calendar. All of the conferences listed are organized by independent analysts, researchers, and media outlets; no vendors allowed (well, we can't promise they won't be in attendance). Events are listed in chronological order and may include additional dates (if applicable).
Data Science New York
Date: January 23-24
Location: Jersey City, NJ
Description: Join Corinium for this unique peer-to-peer event for top data science minds. Explore how to drive innovation within your business through a data-driven culture, build a  world-class team, and utilize the latest innovation to solve some of the toughest problems facing corporate America. Hear from some of the world's greatest data science strategy minds, including Chief Data Scientists from GE, CIA, Verizon, and UnitedHealth Group.
Deep Learning Summit San Francisco
Date: January 24-25
Location: San Francisco, CA
Description: The summit will showcase the opportunities of advancing trends in deep learning and their impact and successful applications in business. A unique opportunity to interact with industry leaders, influential technologists, data scientists and founders leading the deep learning revolution. Learn from and connect with 900+ industry innovators sharing best practices to advance the smart artificial intelligence revolution.
Chief [Data] Analytics Officers & Influencers
Date: February 12-13 (Financial Services), May 14-16, May 29-30 (Government), June 2-4 (APEX), June 11-12 (Insurance), October 14-17
Location: New York, NY, San Diego, CA, Washington, DC, Austin, TX, New York, NY, Boston, MA,
Description: The premier meeting for the Chief Analytics Officer community, featuring a 3-day agenda that addresses the hottest topics for Chief Analytics Officers and analytics leaders. Corinium is hosting a total of six events in 2019, three of which have more broad tracks. There's also more targeted events, such as those in February for the financial services, May for government, and June for insurance. The APEX event is a premium, invite only conference.
Data Science Salon
Date: February 21-22, May 16, June 13
Location: Austin, TX, Los Angeles, CA, New York, NY
Description: The Data Science Salon Austin is a two-day 250 person conference focused on AI and ML. The audience consists of senior technical folks, heads and directors of data science, data engineers, analysts and managers. The format includes a combination of talks, workshops, and panels with an optional expo and lots of time for networking in a casual environment with entertainment.
Modern Data Management 2019
Date: February 26-27
Location: San Francisco, CA
Description: Covering the hottest topics within master data management, big data analytics, data science and business facing data-driven applications, senior level executives and hands-on practitioners can come together to obtain real action points and useful connections to better support their business goals.
Artificial Intelligence World Forum
Date: March 4-5
Location: Toronto, Canada
Description: The AI World Forum is the World's leading AI conference that brings together global thought leaders in Artificial Intelligence and Machine Learning to advance the dialogue on the future of AI. Whether you're looking for partnerships, business development or investments, the AI World Forum is the place to be. With the entire ecosystem including banks, financial services firms, AI Companies, technology giants, startups and governments all under one roof for 2-full days.
Data Institute SF Conference
Date: March 10-12
Location: San Francisco, CA
Description: This three day conference will include workshops, poster presentations, parallel sessions and plenary talks. In addition to the traditional open exchange of ideas of an academic conference, a key outcome of this conference is the forging of new collaborations across the traditional divide between industry and academia. Tracks include deep learning, data science in marketing and network analysis.
AI and Data Science in Trading
Date: March 19-20
Location: New York, NY
Description: Artificial Intelligence and Data Science in Trading is the event for senior management from hedge funds and investment banks to discover how to maximize this opportunity. You will learn from 50 world-class speakers, from leading asset management companies, academia and technology providers.  In addition to the individual speaker sessions and panel debates, the many networking opportunities allows you to meet with peers and international experts who's focus and challenge are completely aligned with yours.
Strata Data Conference
Date: March 25-28, September 23-26
Location: San Francisco, CA and New York, NY
Description: At Strata, you'll get a first look at the emerging trends that transform data and business. How to build a solid foundation for your AI strategy. Machine learning initiatives that scale (including cloud). Intriguing new streaming and IoT use cases. How to implement new machine learning or serverless technologies. Strata is where you'll get the insight you need to prepare your career and business for the future.
Analytics Summit 2019
Date: April 1-3
Location: Cincinnati, OH
Description: Analytics Summit's focus is on analytics and data science content to support the growth and development of analytics efforts in business, government and non-profit organizations. Increase your knowledge of the latest analytics topics, tools and trends presented by the top experts in the industry. Learn from others how they apply analytics tools and manage data science teams in their industry. Connect with data scientists, analysts, presenters and practitioners. Executives from multiple industries will be there to learn best practices and meet attendees who could be good fits for their organization.
AnacondaCON 2019
Date: April 3-5
Location: Austin, TX
Description: Attend AnacondaCON 2019 on April 3-5, to learn how to harness innovations in data science, machine learning, and AI and respond at the speed required by today's digital interactions. A full day of tutorials will be held Wednesday, April 3, with the official conference taking place on Thursday-Friday, April 4-5. You may purchase a full event 3-day pass which includes the day of tutorials on Wednesday, a conference 2-day pass, or 1-day pass.
Marketing Analytics and Data Science
Date: April 8-10
Location: San Francisco, CA
Description: Over the course of three days at MADS, you'll gain real-world perspectives on how to pull out trends and insights and apply technology and methods that effectively help solve business problems and create profitable solutions. Experience collaborative roundtables, interactive workshops, real-world case studies and visionary keynote sessions to help you deliver faster and actionable data.
Southern Data Science Conference
Date: April 11-12
Location: Atlanta, GA
Description: If you are a data science enthusiast who is interested in learning from the experts and top researchers about the cutting-edge technologies and best practices in data science, don't hesitate to register. SDSC '19 Atlanta is a single track conference which will let you attend all the talks without a worry of missing an interesting talk due to a conflict with another interesting talk's time or due to a small break-out room where people are packed to attend that interesting talk.
Big Data & AI Leaders Summit Boston 2019
Date: April 11-12
Location: Boston, MA
Description: The most exclusive and influential Big Data and Artificial Intelligence conference is coming back to Boston. Taking your place alongside more than 100 data scientists, AI innovators, machine learning forerunners, robotics engineers, leading analysts, IT strategists and business leaders who are redesigning the future of business.
2019 INFORMS Business Analytics Conference
Date: April 14-16
Location: Austin, TX
Description: Join over 1,000 leading analytics professionals and industry experts in discovering new mathematical solutions to problems, networking strategies for advancing your career, and recognizing individual and team efforts within your field with most prestigious awards in analytics and operations research. The INFORMS Analytics Conference delivers three days of intensive learning about the latest innovations in analytics.
Spark + AI Summit
Date: April 23-25
Location: San Francisco, CA
Description: Since pioneering the summit in 2013, Spark Summits have become the world's largest big data event focused entirely on Apache Spark—assembling the best engineers, scientists, analysts, and executives from around the globe to share their knowledge and receive expert training on this open-source powerhouse. Also, many thousands have come to learn how Spark, big data, machine learning, data engineering, and data science are delivering new insights to businesses and institutions worldwide.
Predictive Analytics Innovation Summit
Date: April 29-30
Location: San Diego, CA
Description: Bringing together statistical analysis, predictive modeling, data mining, text analytics and machine learning techniques, predictive analytics allows you to forecast the future. The Predictive Analytics Innovation Summit brings the leaders and innovators from the industry together for an event acclaimed for its interactive format, combining keynote presentations, interactive breakout sessions and open discussion.
Open Data Science Conference
Date: April 30-May 3 (East), October 29-November 1 (West)
Location: Boston, MA, San Francisco, CA
Description: Data science is a collaborative effort. At ODSC our conferences host not only data scientists but many other professional looking to accelerate their skills and knowledge including software engineers, analysts, executives and much more across many industries. We also ensure we have appropriate difficulty levels from beginner to advanced and in between.
Insurance AI and Analytics USA
Date: May 2-3
Location: Chicago, IL
Description: It is undeniable that AI and advanced analytics are the only way for insurance carriers to meet increasing customer demands at scale. To achieve growth, efficient and seamless operations carriers must take a step forward and integrate AI across the organization including pricing, underwriting, customer service, product innovation and claims. This is why Insurance AI & Analytics USA is bringing together over 450 senior analytics executives and business leaders – to deliver deep impact.
The Innovation Enterprise DATAx Conference
Date: May 14-15, July 23-24
Location: San Francisco, CA and Chicago, IL
Description: DATAx brings together over 500 business leaders and data scientists from across the country to learn, network and develop together the future of AI an its application in business, with dedicated conferences tackling the role of AI in marketing tech, healthcare and gaming. Connect with the pioneers driving change and inspire yourself with the latest findings on machine learning models, data strategy and advanced analytics.
The Data Science Conference
Date: May 23-24
Location: Boston, MA
Description: The Data Science Conference provides a space where analytics professionals can network without being prospected by other attendees. This conference is by professionals for professionals. No presentation time will be allotted to sales pitches. No sponsor booths will be outside. We will not recruit you or sell your information. There will be no paid advertising. Agenda/speakers is open to the public, no email needed. Presentation slides will be provided at no extra cost (those presenters agree to share).
AI Toronto
Date: June 12-13
Location: Toronto, Canada
Description: AI Toronto is designed for practicing professionals to get an edge over their competition. With two full days of Conference programming, workshops, and business meetings, the event is designed as a comprehensive overview of the industry's advancements, opportunities, and new applications, bringing Toronto's AI ecosystem together under one roof. AI Toronto is the networking event of the year to keep your finger on the pulse of the burgeoning AI industry, with plenty of opportunities to network with over 70 exhibitors and 5000 of your industry peers.
Deep Learning World
Date: June 16-20
Location: Las Vegas, NV
Description: Deep Learning World is the premier conference covering the commercial deployment of deep learning. The event's mission is to foster breakthroughs in the value-driven operationalization of established deep learning methods. DLW is co-located alongside four established industry Predictive Analytics World events — PAW Business, PAW Financial, PAW Healthcare, and PAW Industry 4.0 — which will compose PAW's single "mega" event for 2019.
AI World Government Conference
Date: June 24-26
Location: Washington, DC
Description: AI World Government Conference & Expo provides a forum to educate and inform public sector agencies (federal, state, and local governments) and its supply chain on the many benefits of deploying AI technologies. These agencies are like public and private "enterprises", which AI World is established and known for. The government application of AI is already in its early adoption period and has been deployed in a wide variety of applications that have shown benefits.
Industrial Conference on Data Mining
Date: July 17-21
Location: New York, NY
Description: The Industrial Conference on Data Mining ICDM is held on yearly basis. Researchers from all over the world will present theoretical and application-oriented topics on Data Mining. Practicioners can present and discuss their ongoing projects in Industry Sessions.
International Conference on Machine Learning and Data Mining
Date: July 20-25
Location: New York, NY
Description: The aim of the conference is to bring together researchers from all over the world who deal with machine learning and data mining in order to discuss the recent status of the research and to direct further developments. Basic research papers as well as application papers are welcome. All kinds of applications are welcome but special preference will be given to multimedia related applications, biomedical applications, and webmining.
Data Science and Intelligence System
Date: August 1-3
Location: Las Vegas, NV
Description: The 2019 ISSAT International Conference on Data Science and Intelligent Systems (ISSAT DSIS 2019) aims to provide a premier forum that brings together researchers, industry practitioners, as well as potential users of big data and advanced analytics, for discussion and exchange of ideas on the latest theoretical developments in Data Science and Intelligent Systems as well as on the best practices for a wide range of applications.

Latest posts by Timothy King
(see all)