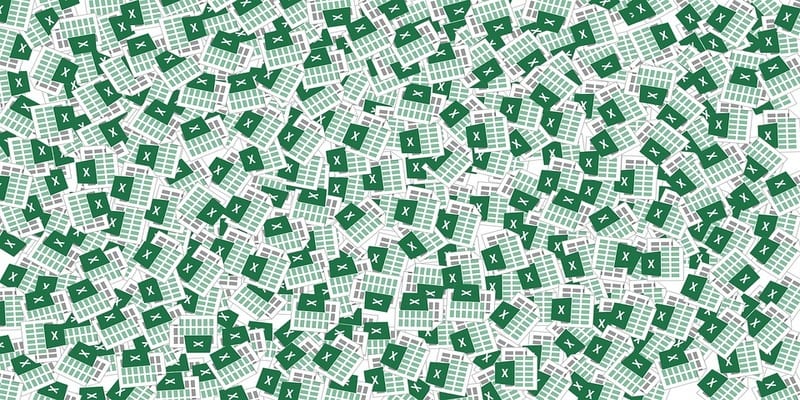 Our editors have compiled this directory of the best Excel data analysis books based on Amazon user reviews, rating, and ability to add business value.
There are loads of free resources available online (such as Solutions Review's Data Analytics Software Buyer's Guide, visual comparison matrix, and best practices section) and those are great, but sometimes it's best to do things the old fashioned way. There are few resources that can match the in-depth, comprehensive detail of one of the best Excel data analysis books.
The editors at Solutions Review have done much of the work for you, curating this directory of the best Excel data analysis books on Amazon. Titles have been selected based on the total number and quality of reader user reviews and ability to add business value. Each of the books listed in this compilation meets a minimum criteria of 15 reviews and a 4-star-or-better ranking.
Below you will find a library of titles from recognized industry analysts, experienced practitioners, and subject matter experts spanning the depths of pivot tables all the way to business modeling. This compilation includes publications for practitioners of all skill levels.

"Master business modeling and analysis techniques with Microsoft Excel 2019, and transform data into bottom-line results. Written by award-winning educator Wayne Winston, this hands-on, scenario-focused guide shows you how to use the latest Excel tools to integrate data from multiple tables–and how to effectively build a relational data source inside an Excel workbook."

"Excel Data Analysis For Dummies explains in-depth how to use Excel as a tool for analyzing big data sets. In no time, you'll discover how to mine and analyze critical data in order to make more informed business decisions. If you're familiar with Excel but lack a background in the technical aspects of data analysis, this user-friendly book makes it easy to start putting it to use for you."

"Master business modeling and analysis techniques with Microsoft Excel 2016, and transform data into bottom-line results. Written by award-winning educator Wayne Winston, this hands on, scenario-focused guide helps you use Excel's newest tools to ask the right questions and get accurate, actionable answers. This edition adds 150+ new problems with solutions, plus a chapter of basic spreadsheet models to make sure you're fully up to speed."

"Statistical Analysis with Excel For Dummies, 4th Edition shows you how to use the world's most popular spreadsheet program to crunch numbers and interpret statistics―even if you've never taken a statistics or advanced math course. In no time, you'll learn to use Excel to create and translate statistics in everyday life, understand common statistical terms, and improve your classroom or professional skills."

"Using data-driven business analytics to understand customers and improve results is a great idea in theory, but in today's busy offices, marketers and analysts need simple, low-cost ways to process and make the most of all that data. This expert book offers the perfect solution. Written by data analysis expert Wayne L. Winston, this practical resource shows you how to tap a simple and cost-effective tool, Microsoft Excel, to solve specific business problems using powerful analytic techniques―and achieve optimum results."

"Use Excel 2019 pivot tables and pivot charts to produce powerful, dynamic reports in minutes instead of hours, to take control of your data and your business. Even if you've never created a pivot table before, this book will help you leverage all their remarkable flexibility and analytical power–including valuable improvements in Excel 2019 and Excel in Office 365. Drawing on more than 45 combined years of Excel experience, Bill Jelen and Michael Alexander offer practical "recipes" for solving real business problems, help you avoid common mistakes, and present tips and tricks you'll find nowhere else."
"Using Power Query, you can import, reshape, and cleanse any data from a simple interface, so you can mine that data for all of its hidden insights. Power Query is embedded in Excel, Power BI, and other Microsoft products, and leading Power Query expert Gil Raviv will help you make the most of it. Discover how to eliminate time-consuming manual data preparation, solve common problems, avoid pitfalls, and more. Then, walk through several complete analytics challenges, and integrate all your skills in a realistic chapter-length final project. By the time you're finished, you'll be ready to wrangle any data–and transform it into actionable knowledge."

"How can you use Excel and Power BI to gain real insights into your information? As you examine your data, how do you write a formula that provides the numbers you need? The answers to both of these questions lie with the data model. This book introduces the basic techniques for shaping data models in Excel and Power BI. It's meant for readers who are new to data modeling as well as for experienced data modelers looking for tips from the experts. If you want to use Power BI or Excel to analyze data, the many real-world examples in this book will help you look at your reports in a different way―like experienced data modelers do."

"Data Analysis Using SQL and Excel, 2nd Edition shows you how to leverage the two most popular tools for data query and analysis―SQL and Excel―to perform sophisticated data analysis without the need for complex and expensive data mining tools. Written by a leading expert on business data mining, this book shows you how to extract useful business information from relational databases. You'll learn the fundamental techniques before moving into the "where" and "why" of each analysis, and then learn how to design and perform these analyses using SQL and Excel. Examples include SQL and Excel code, and the appendix shows how non-standard constructs are implemented in other major databases, including Oracle and IBM DB2/UDB."

"Whether you are just starting out or an Excel novice, the Excel 2019 Bible is your comprehensive, go-to guide for all your Excel 2019 needs. Whether you use Excel at work or at home, you will be guided through the powerful new features and capabilities to take full advantage of what the updated version offers. Learn to incorporate templates, implement formulas, create pivot tables, analyze data, and much more. Navigate this powerful tool for business, home management, technical work, and much more with the only resource you need, Excel 2019 Bible."

"This book harmonizes the new addition of features with some of the most important legacy features, so that nothing is overlooked as we learn about the advanced features of the Excel 2019 Application. In addition, the book does not base its concepts completely on theoretical explanations. Instead, examples relating to real-life tasks and jobs are used to convey a better understanding of the purpose of a certain tool or feature within the application for the reader to grasp the concepts easily. The knowledge of Excel software requires a strong connection with practical application, and this book covers every aspect in detail in order to provide understanding, application and perfection."

"Master the business modeling and analysis techniques that help you transform data into bottom-line results. For more than a decade, Wayne Winston has been teaching corporate clients and MBA students the most effective ways to use Excel to solve business problems and make better decisions. Now this award-winning educator shares the best of his expertise in this hands-on, scenario-focused guide—fully updated for Excel 2010!"

"Now expanded and updated with modern best practices, this is the most complete guide to Microsoft's DAX language for business intelligence, data modeling, and analytics. Expert Microsoft BI consultants Marco Russo and Alberto Ferrari help you master everything from table functions through advanced code and model optimization. You'll learn exactly what happens under the hood when you run a DAX expression, and use this knowledge to write fast, robust code. This edition focuses on examples you can build and run with the free Power BI Desktop, and helps you make the most of the powerful syntax of variables (VAR) in Power BI, Excel, or Analysis Services."

"Book is written in a lucid manner to explain the concepts in details, with adequate emphasis on examples. The intent of this book is to explain and simplify the usage of Excel features and functionalities, with help of examples. Book will enable users in working efficiently and will increase their workplace productivity. Anyone who wants to learn Excel, do the mundane task easily and quickly, do complex calculations, analysis huge data from internal or external sources, take decisions based on predictions, do forecasting, create plans and charts, monitor dashboards for progress and status."
"You can analyze a million rows of data within a few clicks, show the required results, create a pivot chart or report, drag the necessary fields around and highlight the necessary information. It is imperative that people who use excel are well versed with using pivots. If you are looking to learn more about what a pivot table is and how you can use it for data analysis, you have come to the right place. If you have been looking forward to learning Excel Pivot Tables, grab a copy of this book today to help you begin your journey."

"The quantitative methods approach in this edition helps you maximize your success with a proven teach-by-example presentation, inviting writing style and complete integration of the latest version of Excel. The approach is also compatible with earlier versions of Excel for your convenience. This edition is more data-oriented than ever before with a new chapter on the two main Power BI tools in Excel — Power Query and Power Pivot — and a new section of data visualization with Tableau Public. Current problems and cases demonstrate the importance of the concepts you are learning. In addition, a useful Companion Website provides data and solutions files, SolverTable for optimization sensitivity analysis and Palisade DecisionTools Suite."

"Updating the previous edition's tips to include features in Office 365 and Excel 2019, this new edition of MrExcel's popular software guide even incorporates suggestions sent in by readers. Each featured topic has a problem statement and description, followed by a broad strategy for solving the problem. MrExcel then walks readers through the specific steps to solve the issue. Alternate strategies are also provided, along with common scenarios that trip up users, leaving readers with not only answers to their specific dilemmas but also new and quicker ways to use formulas and spreadsheets."

"This book includes step-by-step examples and case studies that teach users the many power tricks for analyzing data in Excel. These tips have been honed by Oz du Soleil, a former financial analyst charged with taking mainframe data and turning it into useful information quickly, and "Mr. Excel" himself, Bill Jelen. Topics include data quality, validation, perfectly sorting with one click, matching lists of data, data consolidation, data subtotals, pivot tables, pivot charts, tables, and much more. This new edition has been updated for Excel 2013."

"This Excel pivot table book is a very comprehensive Excel guide which will teach you all you need to know about how to create Excel pivot tables and learn all its features. The book starts off with the basics such as what pivot tables are and how to create a basic pivot table through to more advanced functions such as how to add calculations to a pivot table, how to include slicers and how to create pivot charts."
Solutions Review participates in affiliate programs. We may make a small commission from products purchased through this resource.

Latest posts by Timothy King
(see all)