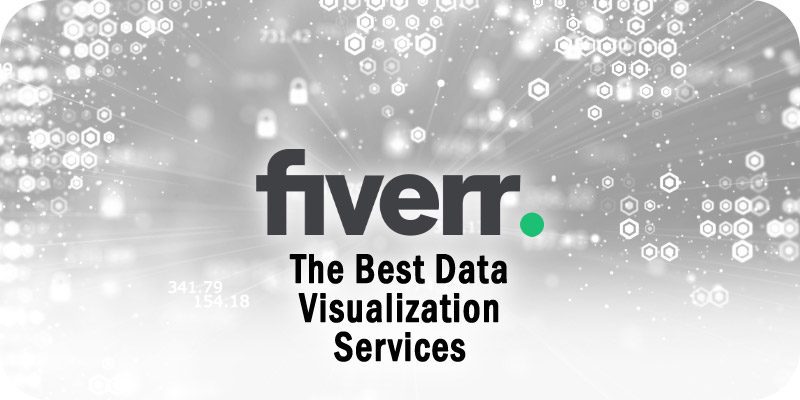 Solutions Review editors compiled this list of the best Fiverr data visualization professional services to consider using right now.
Fiverr Data Services enables organizations to make the most of their data with the help of professional sellers. The platform includes sellers with various skills to analyze data for optimizing business decisions and outcomes. Fiverr professional sellers can also assist with manual data handling and storage solutions through data science techniques, automation, and algorithmics. These freelance data services provide organizations with access to "talent that can provide insights from data"  according to the company.
Fiverr Data Services features three main verticals (Data Management, Data Storage, and Data Analysis), with various categories underneath, including Data Entry, Data Processing, Data Engineering, Databases, Data Analytics, Data Visualization, and Data Science. It's with this in mind that Solutions Review editors assembled this list of the best Fiverr data visualization professional services to consider. This is not an exhaustive list, but one that includes the most popular professional services currently available on Fiverr.
Note: We only included the best Fiverr data visualization professional services with more than 200 ratings and 4.5 stars or better.
The Best Fiverr Data Visualization Professional Services
Seller: tips4anything
Description: This seller offers a professional dashboard, reporting, and automation and will do any level of automation in Excel and Power BI like creating professional Excel dashboards with dynamic charts, automating reporting, fixing or creating full formulas, and other data and reporting techniques. See the freelancer service page for more specific information.
GO TO SERVICE
Seller: chanaka_01
Description: This seller can create graphs and dashboards for your data to illustrate a pictorial summary. An editable Excel file is included with every order. While the basic gig is $10 dollars per chart, the rate for other tasks is negotiable. The seller can also offer faster delivery (within a few hours) for an extra charge.
GO TO SERVICE
Seller: cdglancoli
Description: This seller specializes in helping small businesses better understand their business via reports, dashboards, and tracking. The seller works with your order step-by-step so you receive exactly what you want. Other key offerings include customer and product analytics, databases for tracking, calculators, calendars, and more. Spreadsheets can be password protected and customized to print out invoices, receipts, and/or task lists.
GO TO SERVICE
Seller: garl1981
Description: This seller offers a professional solution in both functional and design aspects by helping you design and develop interactive KPI dashboards or even a sales tracking system with individual sheets for each agent and one central sheet with a dashboard. This seller can develop both formula-based and script-based spreadsheets and touts more than 10 years of experience.
GO TO SERVICE
Seller: vindiw
Description: This seller will utilize Google Data Studio skills to unlock the power of your data with interactive dashboards and engaging reports that inspire smarter business decisions. The dashboards will transform your raw data into the metrics and dimensions needed to create easy-to-understand reports and dashboards. Contact the seller to see many more live dashboard examples.
GO TO SERVICE
Seller: prlyadarshana75
Description: According to the seller, if you're searching to build Excel data analysis or professional data visualization to draw insights from your raw data, "you're in the best place." The seller has created many dashboards and reports using pivot tables, advanced formulas, graphs, charts, and more. The seller creates reports that are compatible with Excel for Windows or Excel for MAC, based on your requirements.
GO TO SERVICE
Seller: aliraza95
Description: The seller is an engineer, data analyst, and certified designer with more than 3 years of experience. Services with unlimited revisions include creating interactive dashboards and storylines, data preparation, working with parameters, creating calculated fields and data extracts in Tableau, and adding actions to dashboards. For more detail, see the seller's service page.
GO TO SERVICE
Seller: anserzm
Description: This gig will provide you with a complete range of solutions for your Excel needs; including custom Excel templates, dashboards, formulas, functions, pivot tables, VBA, and macro automation. The seller has more than 10 years of corporate experience and hass worked for several renowned organizations specializing in the financial services industry.
GO TO SERVICE
Solutions Review participates in affiliate programs. We may make a small commission from products purchased through this resource.