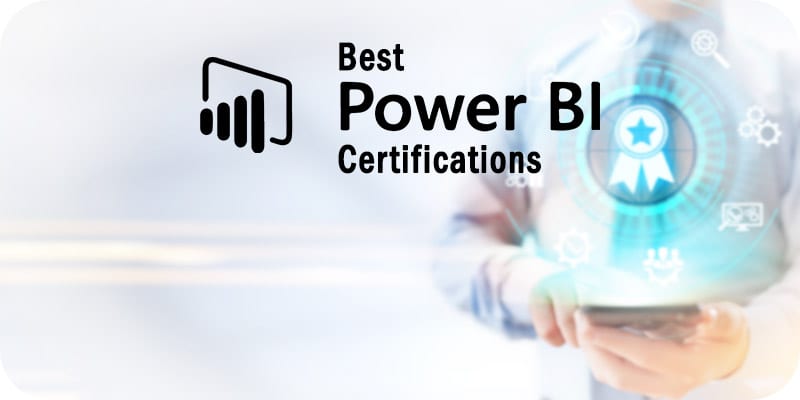 The editors at Solutions Review have compiled this list of the best Power BI certifications online so you can grow your skills for work.
Microsoft Power BI is one of the most widely used business intelligence and data analytics platforms in the world. Power BI is cloud-based and delivered on the Azure Cloud. On-prem capabilities also exist for individual users or when power users are authoring complex data mashups using in-house data sources. Power BI is unique because it enables users to do data preparation, data discovery, and dashboards with the same design tool. The platform integrates with Excel and Office 365 and has a very active user community that extends the tool's capabilities.
With this in mind, we've compiled this list of the best Power BI certifications from leading online professional education platforms and notable universities. The certifications listed offer students the training they need to develop new skills and advance their careers. This is not an exhaustive list, but one that features the best Power BI certifications online from trusted institutions. We made sure to include certificate descriptions and Solutions Review's personal take on each.
The Best Power BI Certifications
OUR TAKE: This self-paced certification features 2 skill-building courses and takes 2 months to complete. You will learn how to analyze, manage and communicate in R and how to be a critical consumer and producer of data visualizations.
Platform: edX
Description: This program prepares learners to approach data and ask the questions they want answered by the data. Understanding the data lifecycle becomes an integral step in using analyzing, manipulating, and visualizing data in any program. Learners are first introduced to these steps using R. The second course in the program gives learners the opportunity to apply what they've learned using Power BI.
GO TO TRAINING
OUR TAKE: Starting with the Certified Business Analysis Professional course, this Simplilearn master's program touts more than 150 hours of live interactive learning and a capstone built on datasets from Unilever and Amazon.
Platform: Simplilearn
Description: This globally recognized Business Analyst Certification course is designed to train you on all three aspects of business analysis – planning and monitoring, requirements elicitation, and requirements management and communication. Become job-ready by learning the latest tools, working on real-world projects, and attending Master Classes from IBM experts.
GO TO TRAINING
OUR TAKE: This certification includes live Master Classes and AMA sessions with IBM leadership, more than 120 hours of educational content led by industry leaders, and a capstone plus 15 real-life projects.
Platform: Simplilearn
Description: This Data Analyst Master's Program in collaboration with IBM will make you an expert in data analysis. In this Data Analyst certification course, you'll learn analytics tools and techniques, how to work with SQL databases, the languages of R and Python, how to create data visualizations, and how to apply statistics and predictive analytics in a business environment.
GO TO TRAINING
Solutions Review participates in affiliate programs. We may make a small commission from products purchased through this resource.

Latest posts by Timothy King
(see all)