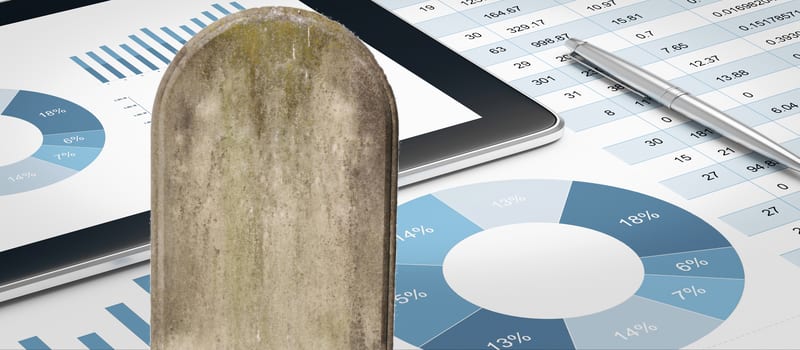 Enterprise reporting has been the end-result of Business Intelligence for decades, providing information to businesses, stakeholders and end-users based on the data they collect. Until recently, reporting capabilities have been a mainstay in all of the top Business Intelligence solutions available to enterprises. Though the largest and most notable vendors still base tools around their reporting functionality, the times are changing. No longer are data-driven organizations relying solely on reporting techniques to gain answers to their most important questions.
This is not to say that reporting is suddenly unimportant, or that enterprises that currently employ these technologies should abandon ship. Gartner concurs, and in the research firm's most recent Magic Quadrant for Business Intelligence and Analytics platforms, they add: "[This] should not be interpreted by organizations as a recommendation to immediately replace all existing reporting-based system-of-record BI technology with a modern platform featured in the current Magic Quadrant. In many organizations, the existing enterprise reporting systems are integral to day-to-day business processes, and these processes would be exposed to unnecessary risk if disrupted by an attempt to re-create them in a modern platform."
Enterprise reporting is typically an automated process where users pre-configure the tool to capture and derive insights from captured data. Reports can come in many different forms, including statistical data, visualizations, charts, and standard textual content. The results of reporting generally come in the form of actionable results that help the organization make better decisions. Reports can also be integrated within other business applications that perform other operations and processes. In general, reporting is considered a success if the results of analysis can be presented to end-users in a way that is understandable and easy to absorb.
This technique of Business Intelligence is still relevant a large majority of companies looking to gain insights from the analysis they run on data. Along with exploding data volumes and evolving data types and sources, the market has begun to shift as a result. Just as we are seeing in the Data Integration market with the legacy ETL process, reporting capabilities have seen their best days, and will begin, slowly, to erode as the go-to technology in the analytics space.
Data Discovery and self-service are taking the enterprise BI market by storm, and as Gartner so eloquently notes, "The BI and analytics platform market's multi-year shift from IT-led enterprise reporting to business-led self-service analytics has passed the tipping point", with most of the buying now being of modern, business-user-centric platforms that are forcing a new market perspective. It's true, business users now seek more agile solutions that allow for the democratization of data so that end-users may run analysis on-demand. In addition, more modern tools based on Data Discovery tout ease-of-use and support a full range of capabilities that no longer require the resources of IT like legacy reporting tools do.
The majority of enterprises remain reliant on reporting-based Business Intelligence tools for their day-to-day operations. It is important to be aware of the way in which the market is shifting as a result of changing dynamics. Those dynamics involve growing data volumes, expanding data sources and many more data types than legacy analytics tools are able to handle. Any organization that wishes to expand their data collection to additional verticals will need to take this into account and begin to do their due diligence regarding more modern Business Intelligence offerings that enable end-users to gain agility to run analysis on the fly.