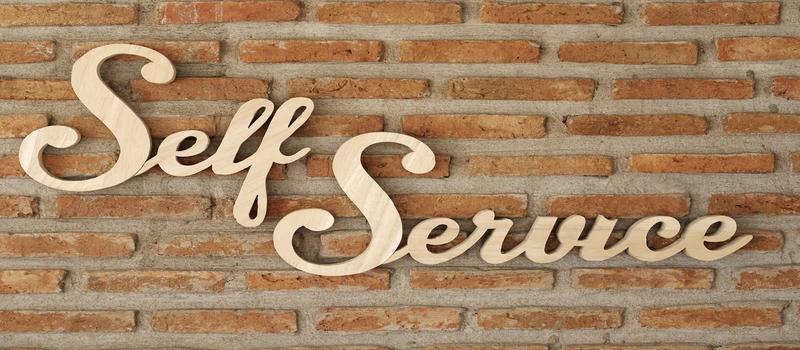 The enterprise software market for Business Intelligence and Data Analytics is comprised largely of tools that are business-centric, offering user friendliness and self-service. The majority of software solutions in BI now come in the form of modern platforms that focus on user engagement; a fact that has essentially reorganized the vendor landscape. IT-led reporting platforms are quickly becoming a thing of the past, and agile analytics tools are now the industry standard.
According to analyst house Gartner's newest analysis on the BI landscape, maturity and saturation are prevalent, with a wide variety of intriguing options available to those looking to expand their use of self-service BI as a means to generate valued insight.
G2 Crowd, a top resource for selecting Business Intelligence software, has compiled a list of the top 10 self-service BI tools based on usability ratings from real user satisfaction for a number of use-related review questions. Usability ratings can be important for comparing products to streamline the buying process and identify tools that can meet specific business needs. Based on their findings, here are a few of the solution providers that topped the charts:
Chartio
Chartio includes out-of-box connections to any data source and features a data pipeline tool that lets users hasten the rate at which they blend, transform and later multiple datasets to create data visualizations. Self-service functionality in the form of dashboard sharing, brand customization and historical data views are key capabilities.
Dundas BI
Their tailored self-service BI approach enables business users with a fully governed experience that allows them to personalize their reports and create relevant and actionable content. Analysts are given the power to run ad-hoc queries, perform visual data analytics and create dashboards and reports, all inside a personal sandbox and with minimal assistance from IT.
Datorama
Datorama's marketing analytics allow organizations to connect to a very wide variety of data sources to continually update KPIs while also offering dashboards and reporting that cover advanced predictive analytics. Self-service functionality involves getting cross-enterprise stakeholders on the same page, from non-technical markers to data analysts and data scientists.
G2 Crowd scores products and vendors based on reviews gathered from our user community, as well as data aggregated from online sources and social networks. They then apply a patent-pending algorithm to the data to calculate customer satisfaction scores.
As with most technical solutions, the best advice is to find a Business Intelligence platform that meets your specific needs. Be sure to enter conversations with a clear idea of who will be using BI, their technical competencies, and their goals with the software and data-driven environment the company strives to cultivate. Pretty neat!
We highly encourage you to check out the G2 Crowd usability ratings for self-service BI software, and while you're at it, take a peak at our Business Intelligence Buyer's Matrix Report, a comprehensive grid allowing readers to compare the top BI tools side-by-side.