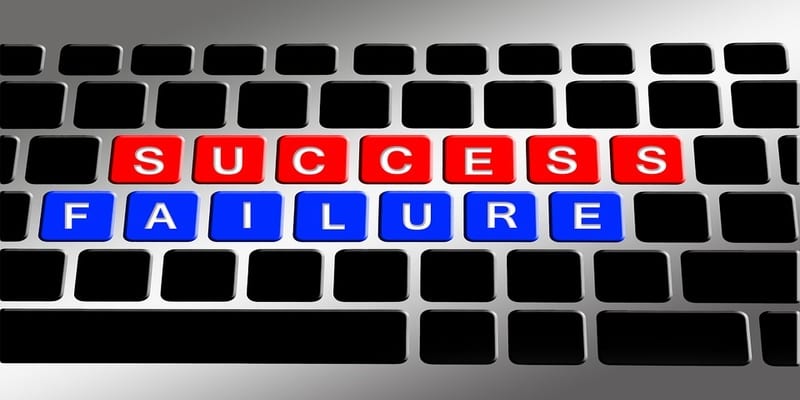 According to research and analyst house Gartner, Inc., the failure rate for new BI initiatives to meet enterprise objectives hovers at roughly 70 percent. There can be many reasons why business intelligence initiatives don't produce results. With vendor marketing pitches like "become data-driven" or "notice immediate ROI", one may be surprised when uncovering business insight is much less than a breeze. It's not as easy as the solution providers would have you believe.
Competition among solution providers is at an all-time high, and the marketplace is flush with innovation and versatility. However BI and analytics yields poor results not because of the tools themselves, but because of poor adoption and execution. In order to ensure that your next BI project goes according to plan, it's important to first recognize the pitfalls that so many businesses have fallen into.
User adoption is paramount
User adoption has been heralded the "holy grail" of business intelligence. If all appropriate parties are involved in BI and analytics, deployments are much more likely to succeed. It's unfortunate that things don't always work out this way in practice though. While many of the top vendors offer self-service tools that cater to the needs of non-technical users, many of today's best analytics solutions still require skills that some users don't possess Additionally, there's always a chance that the goals of a project aren't clear to rank-and-file users.
Data quality is essential
Data quality is another important factor to keep in mind. Repositories are sparkly clean before any real data is entered, but once users begin to load and extract data for analysis, things can get messy. This can be overwhelming, even for those who have experience doing analytics. When many different data types are introduced to the equation, which is commonplace nowadays, the process can become overbearing.
Patience is a virtue
Business intelligence projects can take up to two years or more to show impactful ROI, and for business stakeholders, waiting this long to see results can play a big role in why organizations abandon analytics after a short period. Once a project begins to veer off the road, it becomes difficult to steer it back in the direction it needs to go.
There are too many instances where companies fall victim to catchy marketing pitches about how BI can act as the overnight savior to make all data valuable. While there are many excellent business intelligence tools on the market today for companies of all shapes and sizes, business users have to make proper use of them. More importantly, they have to know how to use them, otherwise the risk remains that team members will grow frustrated and revert back to doing things manually. When selecting the tool that best fits the needs of your company, it's important to consult with IT professionals, but always think about the end-user.

Latest posts by Timothy King
(see all)